Game Of Thrones premier more than lives up to expectations
Game of Thrones Season 4: Episode 1 "Two Swords" – Reviewed
HBO's hit show "Game Of Thrones" returned Sunday night after its usual yearlong hiatus to much anticipation and much excitement. Striving to live up to the record breaking third season, fans have been told over and over again that this season would be bigger, badder, and bloodier, but will it live up to expectations? Over the next nine weeks I'll be reviewing each episode to see if it does.
Before I begin the review I want to clear up a few things. First off, I will be including spoilers on occasion so make sure you're caught up on the show before reading this. Second, just so everyone knows, I have not read the books, and I like/want it that way. I enjoy not knowing what's happening with the story and therefor will not be reviewing anything pertaining to how close the show is staying to the book.
With that being said, I really did enjoy this first episode, and thought it was a great way to start the new season. In my opinion "Two Swords" had a little bit of everything I've come to love about GOT. It had boobs, incest, swearing, dragons, sword fights, and lots and lots of blood, you can't really ask for much more than that.
As far as season premiers go they're usually a little dry, especially in the GOT world. Don't get me wrong, there's always enough to keep me interested in the story and make me keep coming back for more, but the way the story arcs are usually developed in this show, we've got a while to go before we hit the real action. This episode and the next few to follow are sure to be big plot episodes. They may not be the most exciting, but they're base is what makes the last few, especially the famous ninth episodes so enthralling.
Though it's nearly been a year since the last time we visited Westeros it feels like season three ended just yesterday. The Lannisters are still real jerks, I still want King Joffery and Cersei Lannister dead as soon as possible, and Tyrion and Shae should still totally be together. It's nice to know that, at least for now, Brienne will be around to keep Jamie Lannister in check. "The Hound" and Arya also seem to be getting along better and, based off that butt-kicking, blood drenched ending, any growing friendship between the two could prove to be deadly and awesome.
The only thing I really wanted more of was my girl Dany and her dragons. Anyone who knows me knows I'm a solid member of House Targaryen and for the past two seasons all I've wanted was some more "fire and blood". All I can hope for is that sometime in the coming episodes we will get to see some serious dragon-caused carnage. Until then though, I guess we'll just have to wait. Maybe next week, right? Maybe? Probably not.
About the Writer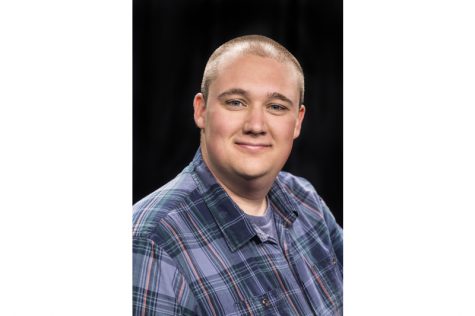 Eddie Sheehy, Digital Content Director
Eddie Sheehy is a senior TV/Video Production major. He is the Digital Content Director of RMU Sentry Media and the General Manager of RMU TV. He previously...