George Watsky: Poet, Rapper, Idol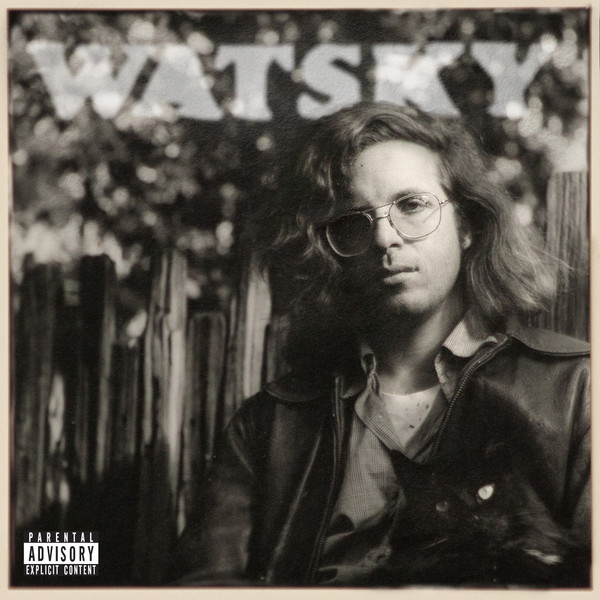 From classrooms to YouTube to the stage, poet-turned-rapper George Watsky has been an impressive force delivering lyrical acrobatics at lightning speeds. But being the world's fastest rapper is not a goal he has set out to accomplish. For Wastky, rapping is just another form of expression.
For those unfamiliar with the young rapper, he first gained attention for his award winning slam poetry and an appearance on HBO's Def Poetry Jam in 2007. Between 2009 and 2010, Watsky released his first two hip-hop albums but it wasn't until 2011 when his YouTube video "Pale Kid Raps Fast" gained attention and propelled him into the spotlight including an appearance on The Ellen DeGeneres Show.
Since then, Watsky has released two more full length albums, three EPs, and a live album in addition to making multiple guest appearances on the YouTube series Epic Rap Battles of History, and touring the globe both on his own, and as part of Van's Warped Tour. But the rapper hasn't given up his roots in poetry.
As part of his current "All You Can Do" tour in support of his latest album, Watsky has been offering VIP poetry pre-shows to a limited number of guests. As a long time Watsky fan, I knew I had to spend the extra cash and see him slam in person.
Upon arriving at the venue, we were each given special VIP passes and led upstairs to a private lounge were Watsky was waiting for us. Humble doesn't even begin to describe the man. We all crowded in chairs and couches around him and several times he interrupted his own performance to make sure everyone was satisfied. Watsky performed a number of his poems ranging from quirky love poems (Nothing Like the First Time) to humorous stories poking fun at his on Jewish heritage (Lucky). The entire atmosphere was incredibly relaxed and very intimate. After his performance and an impromptu performance of "Happy Birthday" to one of the audience members, Watsky went around to each guest personally to talk, take pictures, and give away free-signed posters.
Throughout the entire experience one thought kept crossing my mind: He's so human. Here's a kid who is on his way to stardom and he is making the extra effort to give back to his fans as much as he can. Too often, musicians become infatuated with their fame and, despite claiming otherwise, tend to put themselves above their fans. I'll be the first to admit that I am biased in my opinion of him, but it was really awe-inspiring to see one of my greatest idols doing everything he could to make the VIP experience "worthwhile."
The actual sold-out show was very high-energy, full of silly stage-antics, fast rap verses, and even some music-accompanied poetry. Fans attempted to keep pace with his high-speed rapping, and even got on their knees at one point for theatrical effect. The dedication of his growing fan base is just further indication of his increasing fame.
But for as much as I harp on his talent and humanistic qualities, Watsky is by no mean perfect.
"But don't paint me like the good guy 'cause every time I write I get to choose the angle that you view me and select the nicest light"
-Tiny Glowing Screen Part 2
While performing in the 2013 Van's Warped Tour, Watsky leapt from a 35-foot high rigging into the crowd injuring both himself and two audience members. But Watsky has owned up to his flaws and even wrote the song "Ink Don't Bleed" about the incident.
Admitting his own imperfections is just another reason I love the ever-humble Watsky. And despite all of his fame, his message remains the same: be yourself. And I think that is what I find most inspirational about Watsky. He isn't putting up any false personas. He isn't pretending to be someone else. He even wrote a song about declining to use an "Emcee" name. Watsky has achieved his popularity by sticking to what he loves and he wants everyone else to follow their dreams as well.
I suggest you go and check him out on YouTube, whether you're a fan of hip-hop, poetry, or quirky Jewish kids.
Let me know what you think of Watsky in the comments below.