Humans of RMU: The Artist
Maura Linehan, Arts & Entertainment Contributor
September 24, 2015
 Art has been a form of self expression since the beginning of mankind. For just as long, artists like freshman Kelly Brock have been creating their own artistic interpretations of the world. She has been interested in art for many years and has found notebooks full of old material that represent all that work.
 "I've been drawing ever since I was little," Brock said.
 As she got older, her passion for art grew, and she was influenced by new artists. A graffiti artist–who goes by the name Banksy–has had a big impact on what she draws today. The unique style that she developed doesn't fit in the mainstream, so her work often goes unrecognized.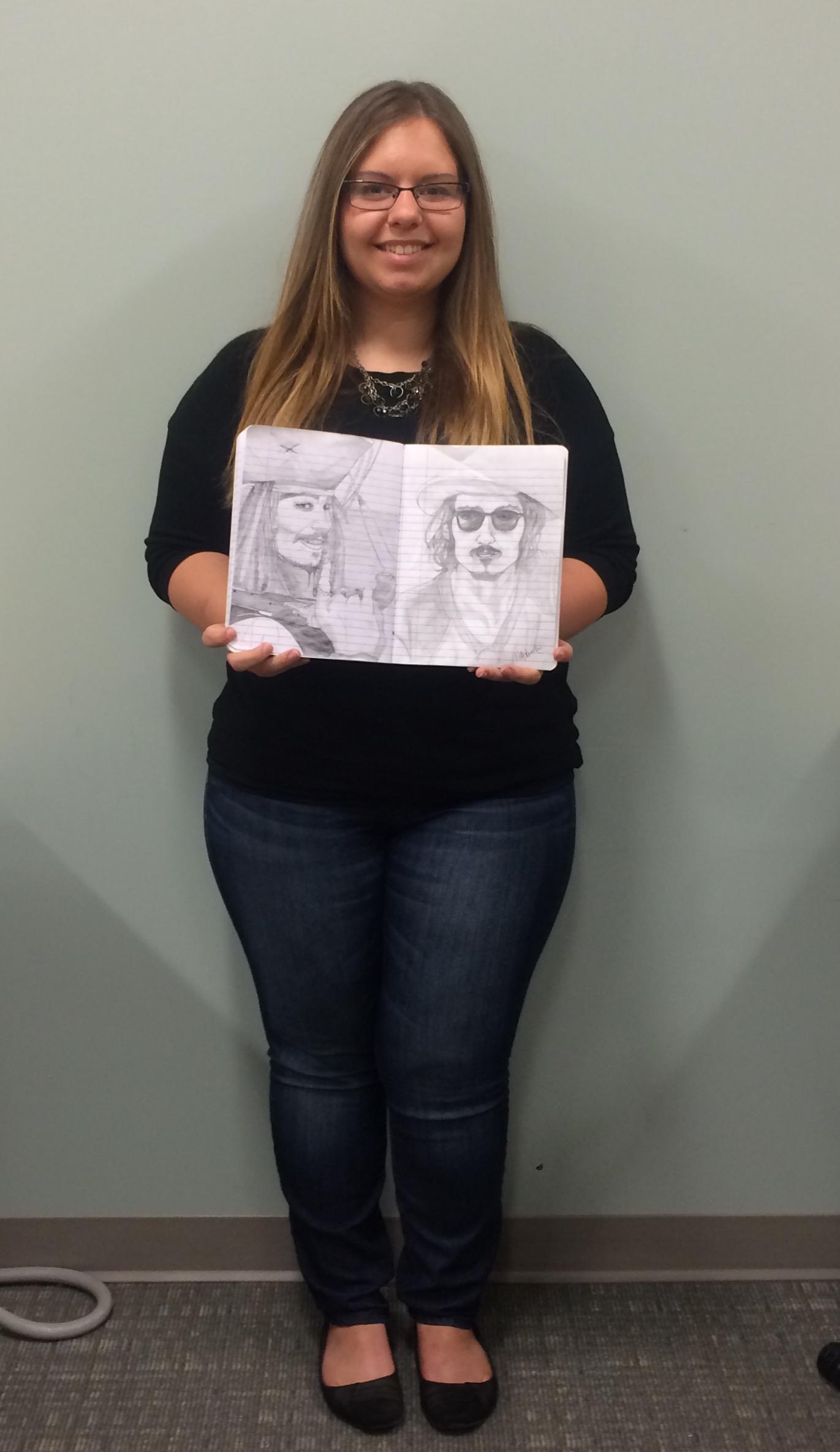 "I've submitted my art before into different contests, but I usually don't meet the guidelines and am disqualified," Brock said.
 While recognizing that her style isn't very common, she doesn't mind not winning and continues drawing because it is a passion. That passion was rewarded after she submitted her work to an art contest in 2014.
 "I won an award at a festival called MAD Fest," Brock said. According to Brock, the 2014 MAD Fest was held at Shippensburg University.
 The Media Arts and Design Festival competition (MAD Fest) is held annually to allow high school students to have their creative works shown and judged. It was held at West Liberty University in 2015.
 Even though she hasn't won many awards, she does enjoy showing her work to her family and had shown it in high school. For Brock, what she gets from the creative process is more important than the artwork itself.
 "I like drawing what I feel," Brock said. "I'll see a picture sometimes, and I can kind of see potential in me drawing it."
 By seeing that picture in her own way, she converts the potential into a piece of artwork. The simple action of drawing comforts her, and while she benefits from art, her emotions makes it into her work and provide an affirmative feel.
 "There isn't really any singular emotion in my drawings," Brock said. "I do, however, tend to draw things with a positive attitude, so I think that's reflected in my work."