Conference play produces 15th win of the season
A shortened weekend due to weather conditions put the Colonials on the road Saturday night against Slippery Rock University. Both teams had to host conference games on Friday night, which made the stakes high for both teams, and after some back-to-back play during regulation, it would come down to an overtime goal for the win.
"I think it puts the team in a weird mindset when you have a game canceled like that, when we're use to two game weekends," said assistant coach Conrad Waite. "So on the one hand we kind of have to lay it all on the ice in one game, but I think we kind of came out a little disjointed, because of the change-up"
An uneventful first period would lead to a more physical second, and the Colonials would make some changes with lines, as they have done a lot of this season.
"Over the course of the whole season, whether its injuries, guys out of the lineup, missing practice, sick, that kind of thing, I think probably our juggling has gone hand and hand with our inconsistency, but frankly our only thing consistence on the season is in that inconsistency. As a player you just have to push past it," said Waite "I think we actually had a pretty good game from that perspective, even though things have been switching up. Our goal has been to start to settle in, and I think we're at the point now where we kind of know where most of the guys fit and hopefully they can stick."
Brett Berner would strike first at the 18:29 mark, and that would keep RMU on top until the 4 minute mark, when SRU would tie things up. At 2:11 left in the second, Casey McAndrews give the Colonials a 2-1 lead heading into the final period.
Gregory Miller of SRU would get the puck behind Sean Scannell during a 1 on 1 match with an RMU defenseman, making it a 2-2 game. A penalty to Matt Vincinie gave the Colonials a man advantage for 2 minutes but it would be seconds after the penalty expired that Chris Howland would put RMU up a goal with 7:50 left in the period. With 5 minutes remaining, Miller would gain his second tally of the night, and that would send the game into overtime.
Alex Rowland would score the winning goal with 1:25 remaining, and that sealed the deal and gave the Colonials their 15th win of the season. For Rowland, it was a goal with a little more meaning.
"I wasn't looking to get a goal tonight, but my grandma and my parents came up, they're from Missouri. It takes a lot of effort just to come up for a game," said Rowland "It was just cool that my grandma was here to see me score a goal because they didn't get to see it last night. It was really nice."
About the Contributor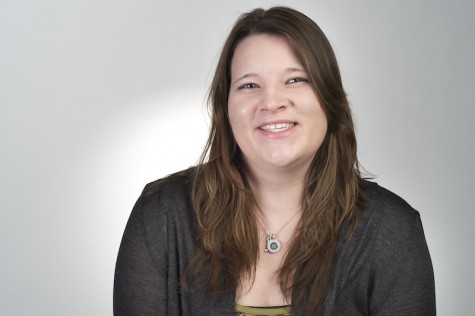 Audrey Gardner, Social Media Editor
Audrey Gardner is a senior advertising major with a minor in sport management. She is the Social Media Editor for RMU Sentry Media. She is the author...