Prugar looks to build off of strong first season as manager
Whenever the Robert Morris University club baseball team was searching for a new manager, it didn't have to look far, selecting former player Jarrod Prugar as head coach in 2013.
Having spent the summer in Huntingburg, Indiana coaching the Dubois County Bombers, Prugar – who graduated from RMU with a BS in Business Administrative in 2013 – enters this season with a new outlook for the program.
"It [the Bombers] taught me that I had a lot more to learn. Coming into it as a first year college coach, which at any level you kind of get an ego to you and that knocked me down a few pairs…I learned more than I ever thought I could learn about coaching, form a mental aspect, from game operations, and a lot about myself." said Prugar.
"I was out there to get more experience at a higher level. I'm bringing back a fresh new attitude, new drills, and different perspectives on the game, on how it's played, what we need to do to develop as a team."
The team kicked of the year with a wiffle ball game on August 23 for interested students.
"I know as an incoming freshman I had no idea RMU had a baseball team until I went the activities fair and saw the table. I thought it was a good idea to get us introduced to them early and often, to the incoming freshman even to the people on campus who don't know we have a baseball team," said Prugar. "It was an awesome opportunity to get started and get our guys back together. We have a close knit team and it's probably the closest it's ever been."
The team lost six seniors last season and has a handful of rising stars to look towards during the upcoming stint.
According to Prugar, the team lost its middle infield and starting catcher, but they have a list of prospects who look promising in the opening slots.
Although the roster isn't in place, the team is looking to fill leadership roles and can look to a handful of players to fill the voids, including Jon Berger, Nick Burke, Eric Zearfoss and Travis Hunter.
Before the team kicks off their regular season, they will be hosting an Alumni game during the Homecoming festivities on October 4. The Colonials will then play two preseason games against the University of Pittsburgh on September 13.
Conference play begins in October with home field advantage for a three-game series against West Virginia University on October 11 and 12. The Colonials will then play another three games against California University of PA on October 25 & 26.
"My hopes for the season are to have a strong conference record and make it to playoffs. I'd like to get into the World Series. We have the pitchers to do that, we just have to put the defense in the lineup behind them to make sure we're successful at reaching our goal," Prugar said.
Prugar believes he can use his experience with the players to accomplish these goals.
"Because of my relationship with the players from last year they all saw me a player compared to a leader," he said.  "I loosened the reins a little bit and let them be themselves because I knew how they wanted to be while we played together."
About the Writer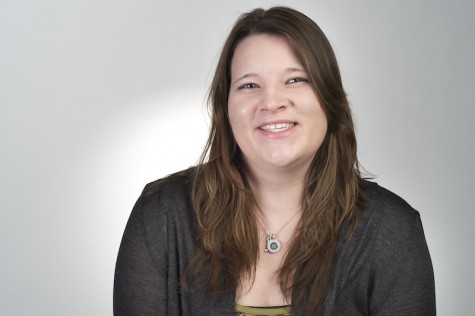 Audrey Gardner, Social Media Editor
Audrey Gardner is a senior advertising major with a minor in sport management. She is the Social Media Editor for RMU Sentry Media. She is the author...