RMU ACHA welcomes largest recruiting class
After the completion of a memorable 2013-14 season the Robert Morris University ACHA DI hockey team hosted tryouts from August 25-29 in hopes of filling several roster spots.
When the group took the ice for the first time this year, the squad consisted of 38 players, most of whom are a part of the program's largest recruiting class.
"Jon Hanna did a great job recruiting this year. We really have not recruited the way we would've liked to the last couple of years so we needed a big class this year and we got that" said head Coach Michael Joseph. "We've got some really good talent that's going to make us a lot deeper this year and we're really excited about that".
The group took part in several different drill, as well as scrimmages, throughout the week which were overseen by Joseph, assistant coach Conrad Waite, director of recruitment Jon Hanna, and recent graduates Cam Zappi and Max Rickard.
The players had four days of tryouts to prove themselves and by the time everything was said and done the team made 10 cuts. However the Colonials welcomed 13 new members to the club hockey ranks this year, including Carlos Quevedo Biel of Spain and Joakim Axén, a native of Sweden.
"I can already see some of the chemistry between the team right now. We got a couple of international students from Spain and Sweden and they've been getting along great with the guys, said Joseph. "There's a lot of good chemistry going on already. The guys we have coming from last year are all pretty decent individuals and they welcomed the freshman with open arms".
With a roster in place, the team now can look forward to a busy season. The Colonials will kick off the season in early fall with new ice time slots and several games that are set to take place on 84 Lumber.
Along with its regular season games, the team has an alumni match set up before a scheduled contest against Pitt in October. They will also be making a trip to Illinois in early November to play the other Robert Morris.
"I'm looking forward to going to Chicago. That's been a trip we've done all four of my years here, which has just been very exciting. I'm also looking forward to going to upstate New York to play some teams we haven't played yet and some teams in the past. There are some great rinks up there as well," said senior forward Wes Heinle. "And then to play the first home game of the year here on the 84 Lumber and my last game at senior night on 84 Lumber is going to be pretty exciting too."
The team hopes to have a strong season and end on a positive note like they did last season.
"The short term goals are just getting through the next couple of practices, get to the first game, and go through that," Heinle said. "Long term, I think the team has a goal set in mind and I'm not going to name that directly, but I think it's to preform very well, play each weekend game to game. I think in the end we're going to find ourselves playing in the tournament we want to play in."
About the Contributor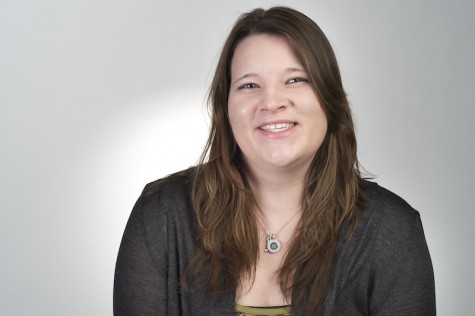 Audrey Gardner, Social Media Editor
Audrey Gardner is a senior advertising major with a minor in sport management. She is the Social Media Editor for RMU Sentry Media. She is the author...