Despite third period efforts Colonials fall to Canisius
Last night the RMU ACHA DI hockey team started their two game weekend off with a game against The Canisius College Griffins. Despite making a comeback in the third period, the Colonials fell to the Griffins in overtime with a final score of 9-8.
Canisius started the first period with a goal coming from Jesse Caulkins at 18:27. RMU responded with three goals, Dallas Savoy tallied a powerplay goal and a second at even strength. Brett Berner added the third tally of the night with another powerplay goal and with Berner's goal came a change in goaltending by Canisius with 12:26 left in the period.
The Griffins would tie the game 3-3 coming up with two powerplay goals coming on a five minute major given to Luke Chiala for crossing checking and an interference penalty to Kyle Buchanan. At the end of one, the game was tied 3-3.
"It's tough, the referees like to get into our head…I think we let it seem that way, but really they didn't. With the calls like my five-minute major in the first period was really my fault. It wasn't the referees singling me out or anything like that," said Chiala. "They let both go on both sides, but I think we, being at home, we expect a little bit more luck and better treatment, but its not always like that, unfortunately."
The second period was controlled by the Griffins who came up with another four goals to make it 6-3. With the sixth goal on the night, the team pulled starting goalie Sean Scannell and put Joakim Axen in net. With a change in goalie, the Colonials were able to make it a two goal game with Justin Rehrer making it 6-4 with 6:03 left in the second, and making it a two goal game heading into the third.
"We had a rough first two periods but it was a big gut check and we had to answer to. That's our team, we always battle back, but unfortunately we didn't get the job done tonight," said Cody Brightbill. " I just always try to keep the guys positive its hockey you're always going to have things that go your way so battle through and just try to win, each shift has to improve and just win every puck battle and go from there.
With the final period underway the another goal by the Griffins at 17:32, but the Colonials weren't going down without a fight. Savoy found his third goal of the evening at 16:58. Cody Brightbill came up with an unassisted goal to make it a one-goal game 23 seconds later. Joe Boyer would tie things up with the seventh goal at 12:06. Mason Krueger would help the Colonials take an 8-7 with 4:17 left. Canisius, however, wouldn't have it and came back with a tying goal with 2:38 left, forcing a little 4-on-4 hockey in a overtime period.
Despite their efforts to make a comeback, the Colonials would suffer their third loss of the season when the Griffins scored the game-winning goal at 2:35 in the overtime frame.
"Its just a matter of being prepared when we show up and being ready to go from the drop of the puck," said Conrad Waite. "We're a young team, we've been inconsistent till this point of the season its just another lesson that we got to learn from if we want to get where we're going"
About the Writer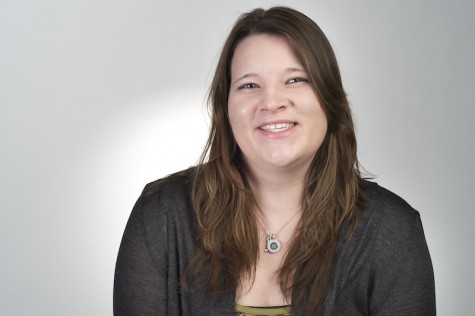 Audrey Gardner, Social Media Editor
Audrey Gardner is a senior advertising major with a minor in sport management. She is the Social Media Editor for RMU Sentry Media. She is the author...