Pet of the week: Felix
This week is Felix!
Felix came to Animal Friends from another shelter in April of 2015. During his time here, Felix has slowly started to feel the weight and stress of being in a shelter environment. He has started to become mouthy when overstimulated. This mouthiness deters people from giving Felix a chance to show how sweet and loving he truly is.
Felix enjoys the company of people, but we are recommending that he not live with kids any younger than 8-years old due to his rough-play habits. He loves riding in the car and volunteers have reported he has even fallen asleep in the backseat! Felix likes to spend time with staff in their offices and entertains staff by showing off his toys and his ability to hide and find them. He has gone home for a sleepover with a volunteer and Felix spent most of his time relaxing with her while she worked in her home office.
Felix needs a home without other dogs or cats. He also needs a family willing to teach him to redirect his behavior with proper training. Felix will make a wonderful addition to the right family!
Open your heart. Adopt a foster today and allow another animal the chance at life. www.ThinkingOutsideTheCage.org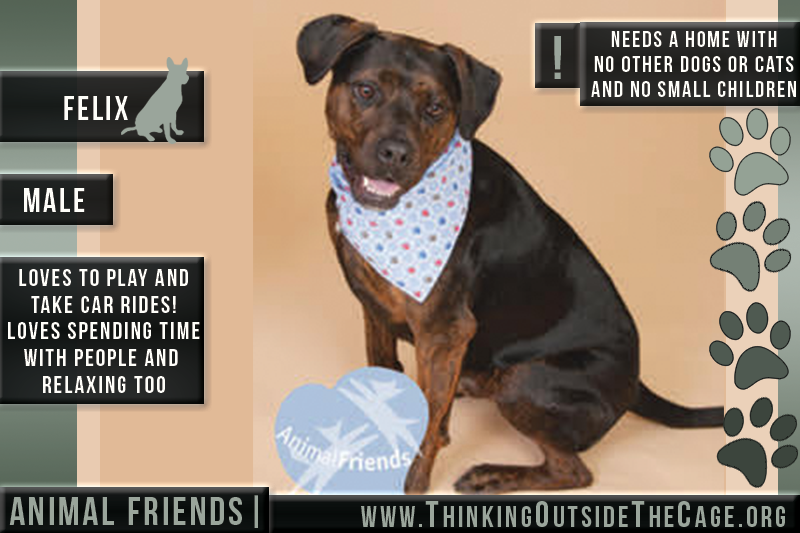 Tori Flick