RMU Takes Game Two Against Indiana
Hang on for a minute...we're trying to find some more stories you might like.
Homecoming wasn't all about football this weekend, especially for the RMU ACHA DI hockey team who completed their second game against DII Indiana University Saturday night. The Colonials beat the Hoosier by a single goal after the Hoosiers put up a fight for redemption.
"It's good, it's a good start," said Mason Krueger. "The team that we played isn't that great, but we just try to keep it going into our next game"
A slow but physical start to the game took place, but RMU struck first with freshman Krueger scoring a powerplay goal with the help coming from Alex Rowland and Travis Reece. Rowland would add his second goal of the season with four seconds remaining in the first. The Colonials would take a 2-0 lead into the second period.
The first several minutes of the second collected a handful of penalties for both teams, including some four-on-four play. It wouldn't be until 11:49 that the puck found the back of the net for RMU's third goal. Maryland natives Reece and Savoy teamed up to help Nick Fisher score his first of the season.
The Hoosiers would make it a two goal deficit by the time the buzzer sounded and they would also start the period with the man advantage.
With the final frame underway Indiana failed to score on the powerplay they started with, but would come up with goal number two during a penalty to Kyle Buchanan. With 12 minutes remaining the Hoosiers tied things up at 3-3.
Despite their efforts to come out on top, they came up empty handed after Justin Rehrer continued to rise to the top and scored the game winner with 7:32. Rowland would record another point in the evening and Cody Brightbill added his name to the score sheet tallying the assist on the Colonials final goal of the night.
The win wasn't the only thing fans saw this weekend, RMU continued to show how well the chemistry is flowing within their line up and what some of its younger talent has to offer.
"It's not so much of an adjustment, just kind of getting to know the guy," said Rowland. "I've played with high level players before in juniors and everything, but these guys are a little older, and it's just kind of a different play style. I think I'm gelling with the guy, especially Reece and Dallas [Savoy] I think we're a good line working together."
After a weekend at home and two games under their belt, the team looks to take this weekend's performances and make some changes for next week. The team will be facing off against the top 20 team Delaware on Friday and Saturday.
"The only way to get better is to play better teams. So we always look to try and get our schedule as tough as possible. We had Delaware on the schedule years ago and we got them back this year. So that's certainly going to be a lot bigger challenge then what we got this weekend," said Head Coach Mike Joseph. "We're going to need to play better, so we need to spend all three practices this week tightening up some of the things we're doing poorly and mostly in our own defensive zone, I'm not as concerned with the offense of the ice. But we need to play a much better, tighter game especially breaking the puck out of defense in our own end."
About the Writer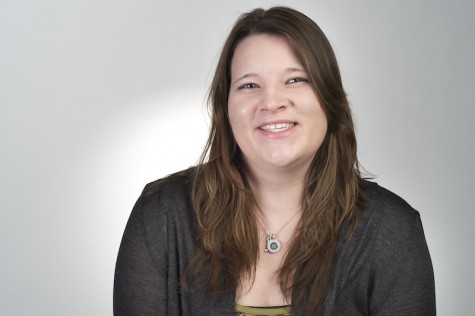 Audrey Gardner, Social Media Editor
Audrey Gardner is a senior advertising major with a minor in sport management. She is the Social Media Editor for RMU Sentry Media. She is the author...