A Little Bit of Mambo: NFL Mock Draft 2.0 (Plus a Soapbox)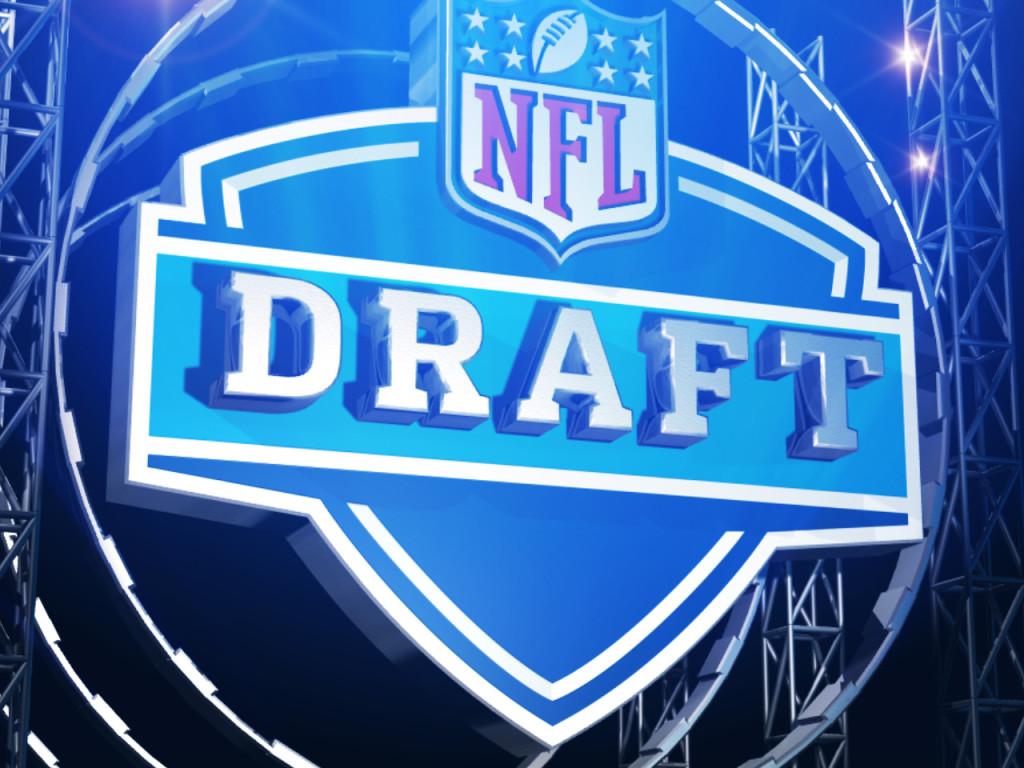 Dan Kitchen, NFL Staff Writer
February 14, 2013
This week's song comes from one I heard at a club hockey game at RMU last night, and was reminded of during the Penguins game I'm watching now. This mock is a few weeks old, but before I typed it, I analyzed the first round, and not many of my picks had changed that drastically, so it is still accurate for the most part. Well, it's best not to waste any more of your time than required, so here we go!
ROUND 1
1. Kansas City Chiefs: Luke Joeckel, OT, Texas AM
I have officially switched bandwagons (finally) from those who believe, as it always proves to be, a quarterback will go number one overall based on needs to the philosophy that the Chiefs will wait until Round 2 (or trade up into the later first round) to get a quarterback, and draft the most astounding talent in this draft (and best OT since Joe Thomas in 2007). Regardless of who the Chiefs target later (or if they want to commit season-suicide right now by committing to Matt Cassell and Brady Quinn as their starters for the upcoming year), Joeckel would be an anchor on the O-line, and I'm willing to wager one of the rare rookies who deserves their Pro Bowl nod.
2. Jacksonville Jaguars: Damontre Moore, HY, Texas A&M
The Jaguars also need a quarterback desperately. They also could either trade back into Round 1 to nab one of the four or five who logic would assume would be available there, or just draft one in Round 2. Anything can be an improvement over Blaine Gabbert, and I don't think GM's are stupid enough to combine their efforts and have Smith, Barkley, Wilson, Nassib, and Glennon go in the first. With one of them a lock to go to Jacksonville in Round 2, the Jaguars can take one of the less-risky elite guys in the class, and one that fits their main need, no less. Moore could fill a  void when one of the defensive ends inevitably gets hurt midway into the year, and whenever he isn't moved down low as an injury fill-in, he can play rush linebacker.
3. Oakland Raiders: Star Lotulelei, DT, Utah
One of the few pics that stayed the same from my three round mock of two weeks ago. Oakland did win my competition for most drastic team needs in the first round (they had 7, the next-closest competitors were Jacksonville, Green Bay, and Chicago with 4), but only defensive tackle has a player worth going at number three. Lotulelei has fallen on many people's mocks because of whatever justification they have, but none can deny that he has talent to go here.  This move, while not the best use of the pick, would allow the Raiders to finally rid themselves from one of Al Davis' final mishaps, Tommy Kelly. Given one of the largest defensive tackle contracts in history, Kelly hasn't even played like he wants to start in the last two seasons. Either he, or Richard Seymour (who is aging and also has a rather large contract hit), could be cut to save space, and Lotulelei could fill  the hole.
4. Philadelphia Eagles: Geno Smith, QB, West Virginia
Just because I have my first two teams being logical and not drafting one of the worst excuses for a first-round worthy QB class I've seen doesn not mean I won't predict one team making a mistake. I find it hard to believe that any person smart enough to be named a Head Coach or General Manager would also believe Nick Foles to be a starting QB in this league. A change must be made, and Geno Smith is the best of a bad QB situation to draft from. The big question looming however is this: will Geno prove everybody wrong, or will he provide justification to all who said not to take a QB in Round 1 this year?
5. Detroit Lions: Bjorn Werner, DE, Florida State
Werner could have gone at number 2 to Jacksonville. I passed on that because he lacks the versatility that Moore has. Werner, while not as able to play linebacker as well as end, has a better ability as a defensive end, and the Lions could desperately use some outer line help to accompany Ndamukong Suh and (when not arrested) Nick Fairley. With Werner, the Lions may still have one of the worst secondaries in the league, but the pass rush department may plant the QB every time before he has a chance to throw.
6. Cleveland Browns: Barkevious Mingo, HY, LSU
Mingo is not worth a top 10 pick in my eyes. With every selection, we will find out which teams' representatives would make good gamblers, and which ones wouldn't. If Mingo had unlocked his potential, he would have been the top pick for months now. But he has yet to even tap into it, which poses the risk. He finds it, he is one of the best in the league. He doesn't, and he is a useless bust from day one. More and more people are switching to the "boom" team, which means more teams may think that way too. A team like Cleveland, who needs a rusher, may be enticed to gamble.
7. Arizona Cardinals: Eric Fisher, OT, Central Michigan
Before the Senior Bowl, Fisher going this high would have been a direct result of Taylor Lewan and Jake Matthews withdrawing from the draft. Now, it is a justifiable selection based on Fisher alone. He was one of the many players who stood out on every scouts' radar, and teams will be begging for him to fall. Only three tackles have proven first-round talent, and a lot more than three teams need a tackle badly. Arizona's need may be worse than any other team's though, and Fisher won't fall by them.
8. Buffalo Bills: Jarvis Jones, OLB, Georgia
And just when I thought Mingo at 6 would be one of the biggest risks I've ever mocked. Jones has the benefit of having unlocked his potential. Unfortunately, his spinal condition could paralyze him on any given hit, should it happen at a certain angle. I wouldn't want my team touching anybody, regardless of ability, in round one when his career could last only as long as the first training camp contact drill. Buffalo's needs dictate though that an elite rusher should be drafted. Buddy Nix says their round one plan is QB, QB, QB. Buddy Nix also ceded more control to his employees, including draft day selections. I'm thinking the draft guys will beat the old guy.
9. New York Jets: Chance Warmack, OG, Alabama
The Jets would be stupid to take a quarterback. I see it mocked, and I just think of the situation if they have ridiculously overpaid Mark Sanchez competing with a ridiculously overpaid first-rounder, and, unless he's traded, a ridiculously overpaid media playboy (but little else). That's three overpaid QB's, paid like first-rounders, but playing like third rounders (and that may even be a little exaggerated). No, the Jets should try to limp their way through the first round and help their offense as much as possible. Guards don't go this high usually, but Warmack's talent rivals David DeCastro's of last year, and DeCastro was mock this high by some. Jets might as well try to protect their mistakes at QB. At least Warmack won't recreate the Buttfumble. (Note: if Darelle Revis is indeed traded, this pick will revert to Dee Milliner)
***Sidenote: I can't believe I just referenced "Buttfumble" in one of my works.
10. Tennessee Titans: Dee Milliner, CB, Alabama
Tennessee had one good corner two season ago. They let him leave in free agency. Now thy have no acceptable starting corners, and even their safeties can't stay healthy enough to give the Titans a passable secondary. Milliner would give the Titans one presence opposite a wide receiver. If he can stay healthy for a full season, the Titans secondary may not be close to last again.
11. San Diego Chargers: Lane Johnson, OT, Oklahoma
This tackle is a direct result of Lewan and Matthews withdrawing. Johnson proved recently that he belongs in round one, but more in the 20-25 range at best. The Chargers played I believe at least 5 different O-line combos in the game I watched against Pittsburgh. Rotation like that shouldn't happen unless someone goes down hurt. That didn't happen during the game. The Chargers could use a player at any offensive line position; tackles are the hardest to come by in this round this year, which is why Johnson goes this high.
12. Miami Dolphins: Cordarelle Patterson, WR, Tennessee
If you've read my work before, you know that one of the positions I've ripped apart is wide receiver. My main point is that no receiver was worth going in the Top 20. Patterson has proved me wrong. He doesn't have Top 20 talent, but I am thinking he will show it before Draft Day. Miami biggest need far and away is wideout, and Patterson, should he prove to be the best receiver in the draft and have the ability, would be a dream for them.
13. Tampa Bay Buccaneers: Kenny Vacarro, S, Texas
Yes, I am aware that the Buccaneers drafted a safety, Mark Barron, incredibly high last year. However, their secondary is farand away the worst in the league, and another upgrade at safety is just as needed as a playable cornerback. With Milliner gone, there are no corners available at this juncture for so high a pick. In addition, this pick may be dealt should the Jets agree to trade Darelle Revis. If a corner like Jonathan Banks or Xaiver Rhodes blows up his workouts enough to skyrocket, the pick will change. Regardless though, the Buccaneers need secondary help first and foremost.
14. Carolina Panthers: Sheldon Richardson, DT, Missouri
Carolina needed a defensive tackle last year. They took Defensive Rookie of the Year Luke Kuechly. Alright, I guess passing on a DT can slide. Not this year though. While needing a receiver and cornerback heavily as well, none deserve to go this high at this time. Richardson isn't a sure pick in anyone's eyes, but he is an improvement on a defensive front 7 that needs additional support aside from Kuechly.
15. New Orleans Saints: Dion Jordan, HY, Oregon
Much like the Buccaneers and cornerbacks, the Saints' pass rushing group is so bad that they can't afford to pick any other position, regardless of who is available. Available rushers are Jordan, Alec Ogletree, and Ezekial Ansah. Ogletree is more suited to a OLB/ILB role, not an exclusive rusher. Ansah is learning to be a great player, and most likely will be, but the Saints need an immediate impact, and Ansah is far too raw to help them in the next couple years. Jordan, while injured most of the pre-draft festivities, is a fast riser in the class who could go much higher if healthy the past month. The Saints will happily take him.
16. St. Louis Rams: Alec Ogletree, ILB, Georgia
No, I am not insane for not selecting a tackle for the Rams. While their offensive line is horrid enough a substantial reach could be warranted, I don't think the Rams organization is dumb enough to try it. Recent Rams' drafts also would suggest that they shouldn't be taking front 7 players, having selected a defensive tackle and pass rusher the last two years. Further examination of the Rams' roster though states that depth could become an issue. Ogletree is one of the best definitions of "athletic freak" this draft has to offer, and he could play inside or outside linebacker when the team calls for it.
17. Pittsburgh Steelers: Ezekial Ansah, DE, BYU
It's funny how things always seem to work out well for the Steelers come draft day. Last year, guard was their worst position, and somehow super-prospect David DeCastro fell all the way to them. This year, they need to rebuild their defense, where almost every position either contains a player who may not be back because of free agency or old age, or a player who will be retiring in a few years. Ansah would benefit tremendously from this situation. He is too raw to play well this year, and he could learn from successful veterans like Brett Keisel during their last years  of their careers.
18. Dallas Cowboys: Jonathan Cooper, OG, North Carolina
The Cowboys also needed a guard last year. Similarly to the Panthers and their defensive tackle issues, they passed on one in favor of taking the top cornerback. Also like the Panthers, that move can be excused. ALSO like the Panthers, they should remedy this situation during the 2013 Draft. Cooper has hovered in this range for most of the draft process thus far, and could hopefully help prevent anymore injuries to Cowboys running backs.
19. New York Giants: Manti Te'o, ILB, Notre Dame
Had to start thinking of when this guys' name would come off the board, didn't you? It's hard to trust him as a player, even if the degree of his dishonesty was as minimal as it could be in the situation. His numbers won't lie however, and he should pull himself back up into this range of picks. The main question I have remaining is, how well can he play now with no motivational story (real or fake)  fueling him?
20. Chicago Bears: Keenan Allen, WR, California
If you didn't think I was insane after I passed on giving a tackle tot the Rams, you have probably been swayed by my refusal to give one to the Bears as well. The Bears have too many needs to pull a massive reach for a tackle here. One of the positions they could address with a player of first-round caliber is Allen. Jay Cutler may be running for his life every play, but he found a way to amass a good amount of yards, most to Brandon Marshall. Allen would give him another target to throw to on the run, which can't do any harm to a plateauing Bears offense.
21. Cincinnati Bengals: Alex Okafor, DE, Texas
Okafor has been dominating everything he can in the past month, and is continuing with no intentions to stop. The Bengals have all luxury picks in the first couple rounds. Of the few positions that could stand an upgrade, pass rusher is at the top of the list. Okafor may not be an instant starter, but by the end of the year he will be a very happy pick for the Bengals' franchise.
22. St. Louis Rams (via Washington): Zach Ertz, TE, Stanford
Yes, I am refusing to give the Rams an offensive lineman for either of their first round picks. Moreover, I am also not giving them a receiver, although this selection is close. Ertz could give Sam Bradford another target to pass to. The success of mid-round pick Chris Givens, in addition to the surprising Danny Amendola and hopeful prospect Brian Quick, gives the Rams a receiving core that doesn't need another name competing for time. Ertz would be the best help the Rams could give Bradford target-wise, without creating any excess drama in the locker room.
23. Minnesota Vikings: Jonathan Hankins, DT, Ohio State
My, how Hankins has fallen. Once a lock to go in the Top 10, Hankins is now comfortably being mocked in the 15-25 range. He fits both a need and a desire in Minnesota though. Minnesota loves their defensive tackles to be big, bulky guys who could probably put a buffet out of business in one sitting (and go to Dairy Queen afterwards for dessert). Hankins is a big, big boy in the form of Pat Williams, and the Vikes could have a reformed "Williams Wall" for the last few years of Kevin Williams' career.
24. Indianapolis Colts: Shariff Floyd, DT, Florida
The Colts need a defensive leader to complement Andrew Luck's new offensive leadership. Normally, unless an elite prospect fell, I would advise against taking a defensive tackle in such a role. It is better left to safeties and inside linebackers. Floyd, however, is one of the few players outside of those two spots who could be the leader the team needs. No one noticed Floyd's elite ability until recent weeks, but now he is being mocked as high as tenth overall. If available, the Colts could have their defense endure as prolific a rise as last year's offense.
25. Seattle Seahawks: Margus Hunt, DE, SMU
The Seahawks' pick was one of the hardest first-rounders I had.  I didn't quite see receiver as their top choice, and none of the other potential candidates fit the bill for me. I gave them Hunt because injuries slowed their pass rush, which forced more pressure on the offense, which Russell Wilson can not yet handle. Should it happen again, this allows a hopeful stopgap that can keep Wilson playing freely, where he shines.
26. Green Bay Packers: Jonathan Banks, CB, Mississippi State
Finally, the fall of Banks is over. The Packers have an established lack of depth in the secondary only matched by New England (among successful teams of last year). If any quality secondary player who could go much higher falls, the Pack would be wise to take them without a moment's hesitation.
27. Houston Texans: Terrence Williams, WR, Baylor
The Texans, with the Ravens now winning a Super Bowl, are the "choke artists" of the AFC. They need a god run in the next couple of years with Matt Schaub, or else rebuilding will have to take place. A hole that's been present since the inception of the franchise is a true franchise No. 2 wide receiver. Hopefully, and this is the third or fourth year draft experts have been saying "hopefully", the Texans take Williams, who could be a wonderful replacement for Andre Johnson when he retires, and an equally wonderful second target for the time being.
28. Denver Broncos: Xaiver Rhodes, CB, Florida State
New England may be issuing threats of bodily harm should a first-round corner fall this far and yet not go to them. Denver got ripped apart in the AFC Championship Game. If Peyton Manning wants another Super Bowl before he retires, the Broncos will need to fill the hole that the Ravens exposed immediately, or else every pass-happy team in the league will have the gameplan to bet them.
29. New England Patriots: Tavon Austin, WR, West Virginia
It's a shame what New England has done to some of their receivers. Deion Branch was a potential Hall of Famer had he had a straight run of another five years as Brady's top target. For whatever reason they had, they dumped him to Seattle, which pretty much destroyed Branch's career. Branch now serves as Belichek's "bootycall", being resigned whenever the team feels like bringing him back. Wes Welker is about to endure a similar fate. Because of the impending demise at the hands of contract arguing, the Pats will look for a replacement. Tavon Austin is exactly the player Welker was, except more electrifying and quick. The Pats may just go for him here.
30. Atlanta Falcons: Sam Montgomery, HY, LSU
The Falcons have been mocked a pass rusher since they released Ray Edwards (and a little before that too). Whether or not they listen is up in the air, but if Montgomery is available, it'll be hard for them to pass up. Both Montgomery and Datone Jones would be fits here, but I think Atlanta will take Montgomery, who's a surer bet, over a rising athletic freak like Jones. Last year the Kansas City Chiefs went with the freak, Dontari Poe, over surer defensive line prospects (and paid for it). Atlanta will learn from their mistakes.
31. San Francisco 49ers: Desmond Trufant, CB, Washington
If any team could expose secondary woes, I would not have picked the Ravens to be the one to do it. But somehow, they showed that two "elite" teams, Denver and San Francisco, need serious cornerback help. Xaiver Rhodes fell to Denver. Trufant rose to San Fran. His numbers reignited hype that he once had, and going over his past performances, it's hard to imagine how he lost first or second round candidacy. He will help SF immediately.
32. Baltimore Ravens: Matt Elam, S, Florida
Ed Reed attempted to steal some of Ray Lewis' hype by stating how he could envision playing for New England, a team notorious for stealing elite veterans on their last legs. Whether Reed jumps ship or does stay in Baltimore, he needs a replacement soon. Elam, as I have said for weeks, reminds me so much of Ed Reed I think it unfair for Baltimore to be eligible to select him. Therefore, Baltimore should do exactly that, and reap the massive rewards to follow.
ROUND 2
33. Jacksonville Jaguars: Tyler Wilson, QB, Arkansas
The Jaguars can not seriously believe that a combination of Blaine Gabbert and Chad Henne can win them games. I'm pretty sure I could drum up some Pop Warner QB's who could compete with them for the job. A new face needs ushered in this season, or my first 100 2014 Mock Drafts will have the Jaguars selecting Jadeveon Clowney first overall. Wilson may not be the best QB when it comes down to this, but I like his pro prospects much more than any other QB, save for the one selected next:
34. Kansas City Chiefs: Matt Barkley, QB, USC
The Chiefs can not seriously believe that a combination of Matt Cassell and Brady Quinn can win them games. I'm pretty sure I could drum up some Pop Warner QB's who could compete with them for the job. Do you see where I'm going with this? The Chiefs and Jaguars have identically pitiful QB rosters, and need a new starter this year, or else fans may as well not even watch their games. Barkley and Wilson are hard to separate in my eyes, but I like Wilson's ceiling a little more than Barkley's at the present moment. Expect changes in future posts.
35. Philadelphia Eagles: Barrett Jones, OL, Alabama
Injuries may knock Jones out of "first-round lock" in my eyes, but he deserves to go this high. A player who can play any O-line position,a nd has collegiate awards playing at nearly every O-line position, is something any team could use. Philadelphia could use him more than most, especially if they do what I presently think and select Geno Smith as their rebuilding franchise QB.
36. Detroit Lions: Kevin Minter, ILB, LSU
The Lions' defense is an all-around mess. Their only solid and sured position for next season, defensive tackle, is comprised of one starter who can't stop being (unfairly at times) suspended, and one who can't stop getting arrested. Having already drafted an elite defensive end, there needs to be a leader who can be relied on to be eligible for every game, when healthy. Kevin Minter led one of the best D's in the nation at LSU, and would be a welcome addition to one of the weakest spots in Detroit's D.
37. Cincinnati Bengals: Eddie Lacy, RB, Alabama
The only two teams that could feasibly take a running back in the first round, and not be called idiots for it, are Green Bay and Cincinnati. I see the Packers taking a secondary player regardless of who's available, and I see the Bengals picking somewhere else, given that, at best, only one running back will be taken between their first round pick and here. Lacy is by far the top back in this class after his Championship Game performance, and Cincy could use a potential replacement should The Law Firm fail to continue producing results.
38. Arizona Cardinals: Ryan Nassib, QB, Syracuse
I'm not going through the trouble of repeating myself like I did with the first two second round picks. The Cardinals won't win more than two games with their offensive line and quarterback situations. Having already drafted an offensive tackle, they need to address a quarterback next.  Nassib and Glennon are as hard to pick apart as Barkley and Wilson from four picks earlier, but Glennon has had more issues arise (mainly about accuracy) than Nassib. Again, expect this to change down the road.
39. New York Jets: Mike Glennon, QB, NC State
This pick, on paper, makes complete sense for the Jets. They need a quarterback who can develop into everything Mark Sanchez has failed to be. Logically though, the Jets drafting a quarterback any higher than the fifth round makes no sense whatsoever, knowing all the drama and media scrutiny it will bring. I've never played a variation of "Rock, Paper, Scissors" involving "Logic", but I'm going to go out on a limb and say Paper covers Logic. The Jets need a quarterback, and trading or cutting Tim Tebow will cause 90% of the media to leave New York with him.
40. Tennessee Titans: Jonathan Jenkins, DT, Georgia
The Titans could go a number of ways here. Receiver and guard also make sense. Jenkins has first-round talent though, falling only because of the number of quality prospects at the position. There are some receivers who could fall into the third for them, and I think their defensive woes will take priority over offensive ones for the time being.
41. Buffalo Bills: D.J. Fluker, OT, Alabama
Last preseason, I counted one position on the Bills' offensive line that could pass for alright. This offseason, I could see maybe two or three. Neither is tackle. Fluker is an underrated prospect who will show first round talent his rookie season. Good pick here.
42. Miami Dolphins: Arthur Brown, ILB, Kansas State
Outside of Cameron Wake, I don't know any Dolphins linebackers who are the type of leaders the team needs in the future. Brown is a growing talent who could play either linebacker spot. A year learning from Wake (while starting at ILB) would make Brown one of the best second-round picks this draft (if he falls there).
43. Tampa Bay Buccaneers: Datone Jones, HY, UCLA
Tempted as I was to give the Buccaneers another cornerback/safety pick, I am addressing another defensive hole they have (their offense is doing well enough that it can be ignored for the first few picks). Adrian Clayborn and DaQuan Bowers haven't been worth the first and second round picks, respectively, that were given for them. Jones could play there, and, should one of the aforementioned men make a comeback, accompany Lavonte David to make a formidable outside linebacking duo.
44. Carolina Panthers: Logan Ryan, CB, Rutgers
While a lot of the blame for the Panthers' less-than-stellar record may go to Cam Newton, the Panthers weren't exactly holding teams to under 20-25 points a game. The linebackers are decent, and I already have Carolina taking a D-lineman in round one. Cornerback is another position they should improve, and adding a player who could rise to round one like Ryan would be a good move.
45. San Diego Chargers: Larry Warford, OG, Kentucky
Typically, mocking two offensive linemen to a team with their first two picks is a sign of only the worst of the worst O-lines in history. The Chargers aren't that bad, but with their I believe record-setting amount of O-line combinations per game last season, depth is needed at every spot. Already having drafted a tackle, drafting Warford, who rose after an amazing Senior Bowl showing, will prove to be a better move than it seems on paper.
46. St. Louis Rams: Eric Reid, S, LSU
Yep. I am the first draft "expert" to not give the Rams an offensive tackle with one of their first three picks. There just aren't any that are worth the slot the Rams are picking at, and there are other players available who fit a need. The Rams overhauled their cornerback department, and had a wonderful year there because of it. A safety will vault the Rams into the upper echelon of quality secondaries, and Reid's preseason Top-10 talent seems to warrant the pick here.
47. Dallas Cowboys: Jesse Williams, DT, Alabama
The past few years, the Cowboys always get linked to some high-ranking defensive tackle, only to go another direction with their picks. I don't know if Williams will ever be linked to Dallas, but now an actual need exists because of the Josh Brent saga from earlier in the season. Williams, viewed by some as a Top-15 talent, would fit the Cowboys' style of defensive tackle: big.
48. Pittsburgh Steelers: Giovanni Bernard, RB, North Carolina
After the failures of Rashard Mendenhall and Willie Parker as starters, many will question why I am mocking another speed back to the Steelers (or why I am not giving them another needed starter for their aging defense). The Steelers are the best drafting team of all time because they routinely turn unheralded fourth-seventh round picks into defensive stars. This allows them to use earlier picks on immediate impact players who won't fall to them. Bernard has shown a more physical side in his strength workouts, which should be enough to persuade a team hurting for platoon backs to take a chance on him.
49. New York Giants: Jordan Poyer, CB, Oregon State
I have been hearing more and more that the Giants want a mini-overhaul of their defense, and one of the targets is the cornerback position, mainly Corey Webster. Whether or not he gets cut is a cap issue only, because another quality corner couldn't hurt a team who always seems to lose one of their three or four potential starters every preseason for the year.
50. Chicago Bears: Dallas Thomas, OL, Tennessee
I may refuse to give one to St. Louis just yet, but the Bears need an offensive tackle worse than any team in the NFL not named the Cardinals. Dallas Thomas can play guard and tackle, which only helps the Bears more, as they have needs at both positions.
51. Washington Redskins: Justin Pugh, OT, Syracuse
The Redskins had a collective heart attack when RG3, whom they traded basically the next three drafts to acquire, went down with serious leg injuries. He got hit a lot more than a rookie franchise QB should have, and even a team who makes as questionable calls as the Redskins will be smart enough to make protecting RG3 priority #1. Pugh is the best offensive lineman available, which should be the only qualification the Redskins should be looking for with their pick here.
52. Minnesota Vikings: Robert Woods, WR, USC
There's no way Woods stays in this range. His workout numbers will remind everyone why they considered him being the first wideout since Keshawn Johnson to go first overall before the college season started. If he does fall, the Vikings would be wise to grab him. Their one established receiver, Percy Harvin, always seems to be at risk of being traded, and even if he somehow stays for a long time in Minnesota, Christian Ponder needs two quality receivers at least  to develop as a passer.
53. Cincinnati Bengals: DeAndre Hopkins, WR, Clemson
The beauty of having no needs is that you can make picks like this. The Bengals already have Mohamed Sanu, Brandon Tate, and Andrew Hawkins competing for the second receiver job behind AJ Green. With a talent like Hopkins available though, what's the harm in a little competition?
54. Miami Dolphins: Tyler Eifert, TE, Notre Dame
The combination of Anthony Fasano and Michael Egnew has produced less-than-desired results. Fasano may not even be on the team in the near future, which opens the door for Eifert. He was arguably the leader of a team that had Manti Te'o (when all his motivation was thought as real). That kind of leadership, combined with his on-field ability, would help Ryan Tannehill develop faster than expected.
55. Green Bay Packers: Oday Aboushi, OT, Virginia
Aaron Rodgers was seen scrambling at a higher rate this year than the past few. The Packers also lost more often (and earlier in the playoffs) this year than the past few. Coincidence? I think not.
56. Seattle Seahawks: Justin Hunter, WR, Tennessee
Sidney Rice hasn't been healthy enough o deserve the money the Seahawks gave him in free agency. Should he stay healthy, a number two target is still needed for Russell Wilson to be successful. Hunter's ability (and size) are a good combination for the type of receiver a developing quarterback needs.
57. Houston Texans: Kawann Short, DT, Purdue
Houston has one of those needs that nobody notices because no one has exploited it well enough. That need is defensive tackle. The few rushing yards the Texans give up easily are in runs right up the middle. Imagine how great the rush defense would be if they had a good defensive tackle to complete an overall great front seven.
58. Denver Broncos: Sylvester Williams, DT, North Carolina
This pick is like rearranging a puzzle. Putting Williams at defensive tackle allows the Broncos to keep Derek Wolfe at end. This would allow the Broncos to run Von Miller and Elvis Dumervil comfortably as rush rushers, making any quarterback's day a living nightmare.
59. New England Patriots: Tony Jefferson, S, Oklahoma
Acquiring Aqib Talib may have eased the Patriots' cornerbacking woes, but there is still need for a safety. Tony Jefferson may need a year to adapt to pro ball, but his leadership ability and talent should transfer over and bolster a weak point on an elite team.
60. Atlanta Falcons: Kyle Long, OT, Oregon
The Falcons choked yet again. There isn't a complete solution for fixing the problem, and they have yet to give up on Matt Ryan as their QB. If they haven't given up on him, but there are no obvious holes to fill to prevent another choke, you may as well protect the central hub  of the brain as best you can. Long is another raw prospect who will need time to develop, but he could solidify a sometimes shaky portion of Ryan's defense.
61. San Francisco 49ers: John Simon, HY, Ohio State
Anyone who helped the Super Bowl almost break the all-time ratings record knows that the 49ers could use a little pass rushing help. Simon could spell Justin Smith when old age causes him to need a breather, and could spell Aldon Smith when he doesn't feel like going his hardest anymore.
62. Baltimore Ravens: Khaseem Greene, OLB, Rutgers
The Ravens' linebackers played spectacularly during the Super Bowl. However, free agency and retirement are about to deplete at least two of them, and at least one, but potentially both, could be starters. Regardless of how many are lost, the Ravens could use a young linebacker who is solely focused on planting the quarterback. Courtney Upshaw from last year's draft is more of an inside-outside hybrid than a rusher.
ROUND 3
63. Kansas City Chiefs: Marcus Wheaton, WR, Oregon State
If they're rebuilding, and Dwayne Bowe has no interest in being a Chief any longer, the Chiefs might as well add someone else to compete for his job.
64. Jacksonville Jaguars: David Amerson, CB, NC State
Pretty steep fall for someone rated a preseason Top 5 pick. The Jags won't mind drafting hat kind of potential this late though.
65. Detroit Lions: Will Davis, CB, Utah State
A pretty unheard of guy with some talent, but not starting talent (yet). Sounds like the rest of the Lions' corners. Maybe this one will pay off.
66. Oakland Raiders: Phillip Thomas, S, Fresno State
While it's unlike the Raiders to draft starting safeties who aren't heard of by anybody or who don't originally play cornerback, Thomas could be the first natural safety they didn't convert from another position since Tyvon Branch.
67. Philadelphia Eagles: Chase Thomas, OLB, Stanford
The Eagles depth at linebacker is weak after prospect Chase Matthews failed to work out. Let's try another third-round Chase to replace him.
68. Cleveland Browns: Stedman Bailey, WR, West Virginia
A player who would have been a second-rounder had he not played on the same team as one Tavon Austin, Bailey will give the Browns something at receiver they don't have": a combination of talent and  sure hands.
69. Arizona Cardinals: Jordan Reed, TE, Florida
Whatever quarterback the Cardinals bring in as their new starter (because not doing so is the closest you can get to football suicide), they need to ensure a better situation for him than Kevin Kolb inherited. They got Michael Floyd for receiver, and I mocked Eric Fisher for a blind-side blocker. A tight end completes the picture.
70. Tennessee Titans: Menelik Watson, OT, Florida State
Chris Johnson proved that he still runs better than almost any guy in the league not named Adrian, but only when his line can block for him. Watson can fill out the tackle rotation, leaving guard the only weak spot (for the time being).
71. Buffalo Bills: Tyler Bray, QB, Tennessee
The Bills may still claim they're going QB only in round one, but I see it more as a round two or three concern in their eyes, given their defense's state. Bray is not the best pick for them, but he's the best of a poor situation left for them to pick from here.
72. New York Jets: Quinton Patton, WR, Lousiana Tech
Santonio Holmes may be their top receiver, but his injuries and off-field issues have to be wearing that rope he's clinging to thin. Whether or not he is being traded/cut, the Jets saw that one receiver injury sinks the whole position. Patton is another body to prevent that from happening again.
73. Tampa Bay Buccaneers: Da'Rick Rogers, WR, Tennessee Tech
While Vincent Jackson has been a great signing, the pair of draft picks Mike Williams and Arrelious Benn haven't been too positive. Another receiver would benefit the hopeful resurgence of Josh Freeman, and Jackson could mentor Rogers to hopefully keep his attitude issues in check.
74. San Francisco 49ers: Travis Frederick, C, Wisconsin
The Niners' lone listed center, Jonathan Goodwin, is an eleven-year veteran (now twelve, I guess). When players get that old, replacements are groomed. Frederick offers the best draft value as a pure center (Barrett Jones plays more than just center). If available, he could fit here.
75. New Orleans Saints: Jamar Taylor, CB, Boise State
When everyone describes the defensive travesty that is the Saints, they often fail to encompass the whole situation. While the pass rush is often the key culprit in their eyes, let us remember that the pass defense was actually the one that ranked worst in the league for weeks on end this year. A cornerback who can make a difference when called upon is needed, and, of those remaining, Taylor fits the bill the closest.
76. San Diego Chargers: T.J. McDonald, S, USC
Eric Weddle may be San Diego's most consistently good defender, but he can't man both safety positions, or provide additional depth all by himself. McDonald is yet another preseason first-rounder who could make an immediate impact coming out of the third.
77. Miami Dolphins: Joseph Randle, RB, Oklahoma State
I may be different, but I just don't believe in Daniel Thomas. He is reminding me too much of guys like Samkon Gado (Who, you ask? Exactly.); he plays well when needed a couple years, then, when given a consistent starting/almost starting job for two straight years, fails enough to be cut and not signed by anyone else. Reggie Bush is most likely gone, which means another back to platoon with unknown Lamar Miller and Thomas would help.
78. St. Louis Rams: Chris Faulk, OT, LSU
A top-2 offensive tackle before a serious preseason injury, Faulk possess so much talent that he is still a second-third round guy without having played a snap last season. The Rams desperately need a potential starting OT. I finally give them one here.
79. Pittsburgh Steelers: Robert Lester, S, Alabama
Ryan Clark and Troy Polamalu are one of the top 3 safety tandems in the league, if not the absolute best. Not many of you would know that though, because one of them always seems to be injured each week. Youth is vital in the upcoming drafts. Lester's leadership would provide for him to replace one of the safeties once they retire.
80. Dallas Cowboys: Bacarri Rambo, S, Georgia
Before the Boys' traded up to draft a cornerback, many experts predicted they'd use last year's first rounder to acquire a different position in the secondary: safety. Still needing impact players there, Rambo provides great value for a mid-third rounder.
81. New York Giants: Brian Winters, OT, Kent State
Another Senior Bowl riser, Winters could provide the Giants with the offensive tackle depth they've ignored for the past couple of years.
82. Miami Dolphins: Brandon Jenkins, HY, Florida State
Jenkins is the definition of injury prone. He was a preseason first-rounder each of the past two years, before sustaining severe, season-ending injuries each year. That being said, if he can somehow stay healthy, he deserves to go in the third, and the Dolphins may get another pass rushing steal.
83. Minnesota Vikings: Robert Alford, CB, Southeastern Louisiana University
Most of you have probably never heard of this man, or the school he attended. Alford was overshadowed by fellow corner Desmond Trufant at the Senior Bowl, but he also lit up the workouts. Still a little high for him to go, the Vikings have proven they're willing to reach for extreme needs; corner is an extreme need for them.
84. Cincinnati Bengals: D.J. Swearinger, S, South Carolina
It's funny. Every list of "Overrated and Underrated Prospects" has Swearinger listed. I figure the overrated and underrated balance out to see the guy I see: a project safety with better potential than other guys. Seems like exactly the type of need-based luxury pick the Bengals can make this year.
85. Washington Redskins: Alvin Bailey, OG, Arkansas
Washington seriously needs to protect RG3. I stressed it with their first pick, and I'm stressing it here: if RG3's career is cut short, the Redskins are absolutely screwed for the upcoming decade. Too much has been invested in him to lose him early, so the Skins should invest this year's resources in value protectors like Bailey.
86. Indianapolis Colts: Sean Porter, OLB, Texas A&M
The Colts' needs are mainly at defensive end rather than outside linebacker. However, the Colts trotted out Dwight Freeney and Robert Mathis as outside linebackers last year. Those two have some experience at D-end, from what I've heard. Move one to make room for Porter, and all the needs are filled.
87. Seattle Seahawks: Brennan Williams, OT, North Carolina
The Hawks have made some iffy O-line picks in the past five years. Williams is far from a sure thing, but at least this risk comes where it belongs: round three (instead of the first, where Seattle is accustomed to taking their huge risks).
88. Green Bay Packers: Corey Lemonier, HY, Auburn
If no one else has this kid ranked as highly as I do, consider this: ESPN's Todd McShay had Lemonier in his Top 32 up until just two weeks ago. I am validated! But seriously, the kid can go, and Nick Perry is anything but a certain lock for the pass rushing spot in Green Bay next year.
89. Houston Texans: Jonathan Cyprien, S, Florida International
And here you go, the mother of all Senior Bowl standouts! Cyprien had the biggest rise of any prospect Senior Bowl weekend, jumping from fifth rounder to a potential second round reach. He could be the secondary steal the Texans need to avoid being embarrassed on national TV in "one of the biggest games of the NFL season" again.
90. Denver Broncos: Jonathan Bostic, ILB, Florida
It's a reach here, but with Keith Brooking being available as a mentor to Bostic his rookie season, Bostic may very well play to the level expected of a third rounder.
91. New England Patriots: Cornelius Carradine, DE, Florida State
There is no way Carradine falls this far. Once everyone sees the level he can play at following his injury, "Tank" will vault up near the first round. For now though, he is one of the reasons everyone thinks they can do the GM's job better than he can: their teams pass on an injured star, and a team nobody likes, New England, sweeps him up.
92. Atlanta Falcons: Bennie Logan, DT, LSU
Logan has been ranked as high as the late first round to undrafted. No one can agree on this guy! He should fall near mid-round three, and be the kick in the butt Peria Jerry needs to play harder in the ATL.
93. San Francisco 49ers: Cobi Hamilton, WR, Arkansas
I believe the Niners have realized yet another receiver is vital, with Randy Moss on the brink of a retirement home, Mario Manningham never being healthy, and A.J. Jenkins being a waste of a first-round pick. Hamilton is the best currently left (for now).
94. Baltimore Ravens: Leon McFadden, CB, San Diego State
Cary Williams should have been ejected from the Super Bowl. He may be ejected from Baltimore this year through free agency. Whether he is or not, more depth is needed. McFadden could rise, but here, he is just a great value pick.
Now just for a second, I would like to go off on a soapbox to those who enjoy drafts and what I do. I have seen professionals from different entities criticize amateurs, such as myself, for "bootlegging" opinions on players, instead of making our own opinions. I am responding at least for myself, because I don't know how other people do their work. Seriously, you guys need to shut up. I won't sugar-coat it for one second; you believe that we all have access to hours of footage on every prospect in rounds 1-5, and also have the free time to watch said footage. I am a freshman college student. My hours of time that I am not sitting in class go towards studying, eating, and sleeping. Even if I had a five-hour chunk of daily breaks to watch gametape, how would I get it? I doubt many schools or prospects would send their footage to a random Robert Morris student who's work isn't publicized far outside of this site.
However, just because I have neither the time or any of the resources you high-and-mighty experts do does not mean I do not formulate my own opinions. You all think Barrett Jones too injury-prone to be worth a first-rounder; I give him a first-round grade on every Big Board I've made. You think Blidh Wreh-Wilson is a first round guy; I think he's a raw guy who shouldn't rise past the first pick in the third. True, if I see four or five trusted analysts say a certain guy's certain issue holds him back in many GM's eyes, I'm going to adopt it as my own opinion. Who wouldn't? I don't have the General Manager of the Seattle Seahawks on speed dial; I can't call and ask him his opinion on the defensive tackle prospects available at his juncture of the first round. I'm merely using the resources I have and can afford to make my own opinions and picks. And I enjoy the job and role I have more than any other job I've had in my life.
So next time, before you $60,000+ a year guys go bashing on people like me for ripping off your opinions and discrediting your profession, go back and read osme of my work. Most of my picks were my own thoughts – and I destroyed you in the first round last year.
May God Bless You All, and Happy Mardi Gras and Valentine's Day!
– Dan