Booze for a Quarter
By Max Rickard, Moon News Cloud Contributor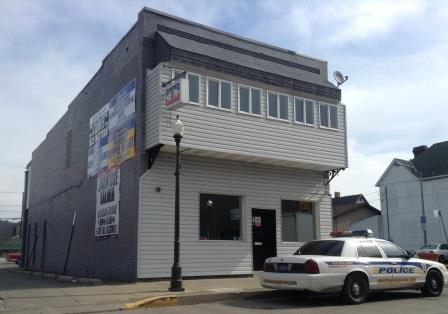 Back in the 1890's you could walk into a western saloon and get a quart of beer for only fifteen cents. Only 124 years later, 12 ounces of beer can cost upwards of $6. The only place in town you can get that western feeling and 25-cent alcoholic beverages is Jailhouse Saloon in Coraopolis.
Owned by Rodney and Tammy Gowers, Jailhouse offers 25-cent drafts until midnight on Thursday to compete with local bar 'frenemy' Cheers.
"We saw that other places had great prices so we had to do something to compete" said Tammy. "We decided that 25 cents would be a great price for two hours."
The special runs from 10 until midnight on Thursday nights.
Cheers is located approximately two blocks down the street from Jailhouse Saloon and entices customers by offering 50-cent alcoholic beverages. However, Cheers has no menu.
Jailhouse offers lunch and dinner, including 49-cent wings on Sundays and a dinner special nightly. With either meal you can indulge in a bundle of amenities, including a large bar, pool table and a jukebox on the first floor for enjoyment and air hockey and darts on the second floor.
If you are in need of some inexpensive drinks, great homemade food and awesome local entertainment, stop by Jailhouse Saloon and help support your local business.