Changes at the Airport Air Mall
By Angelique Arenas, Moon News Cloud Contributor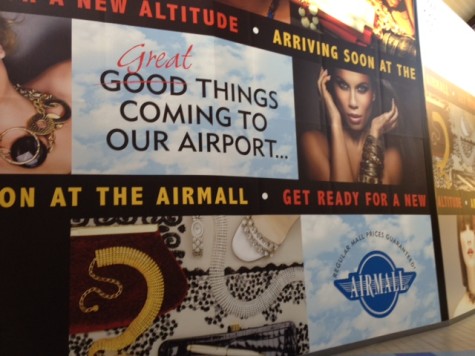 Most people don't think of shopping as something to do at Pittsburgh's international airport. But recent changes might make it worth your time.
Recently the Pittsburgh International Airport expanded the Air Mall and added restaurants and shops. Now if you're traveling through the airport you will see two more dine-in restaurants, Quaker Stake and Lube, and Bar Simon. Some of the new shops include a Harley Davidson store, and Erwin Pearl, a jewelry store offering elegant designer pieces.
Keri Kaylor, a manager at T.G.I Fridays says, "I think an Air mall should always be filled with shops and restaurants, I think this makes more people want to fly out."
Another recent addition to the airport is Collezioni, a beauty store that offers more than 100 fragrances, cosmetic, and skincare brands. Nine West clothing store has recently moved locations in the airport, but has expanded and offers even more stylish shoes and bags, enabling you to "leave the runway in style."
Throughout the summer the Pittsburgh Airport could add more shops and restaurants. Airport employee Christian Davis says the changes are important.
"I find myself coming into work early to do a little shopping and get a bite to eat. You can find almost everything you need to here."