Coraopolis Finally 'Lights' Up an Important Intersection
By Max Rickard, Moon News Cloud Contributor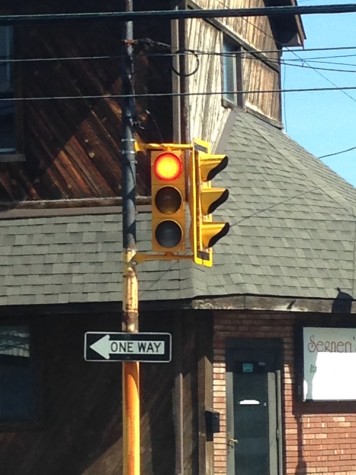 Coraopolis remains a popular thruway for traffic connecting Interstate 79 to Moon Township. Known for its steep topography, brick streets, and the home to the American Bridge Company, the streets of Coraopolis sees thousands of cars a day.
If you happen to drive down 4th Avenue, be prepared for the new traffic lights. This change took place because the deteriorating light system had been a problem for quite some time.
"It was absolutely terrible," said Coraopolis resident James Joyce. "When I first moved to Coraopolis in 2011, I didn't even know there were traffic lights because they are hung on a telephone pole off the side of the street. Some of the lights were either not working or so dim during the day you couldn't tell whether it was red, yellow, or green."
The declining conditions of the traffic lights put a burden on the borough police department as well.
"We've had days where a few officers have stopped four or five people because they both didn't see the light and drove right through reds, or the lights simply weren't working and it was mass chaos," said Chief of Police Alan DeRusso.
PennDOT recently gave Coraopolis $150,000 to rejuvenate the traffic light system and the city has recently installed all new lights on 4th Avenue.
"PennDOT's contribution helped the city out quite a bit," said DeRusso.