Gambling Problems in Pittsburgh? Bet On It.
By Haley Sawyer, Moon News Cloud Contributor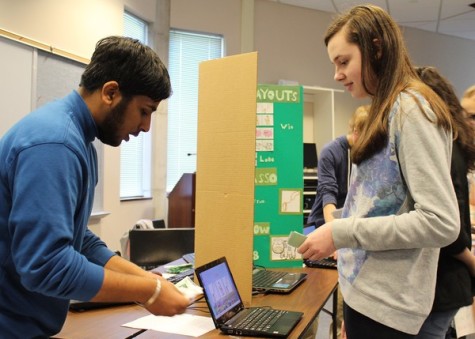 Up to $70 million is spent in legal gambling on the NCAA men's basketball tournament every year, according to an ABC News report.
March Madness takes hold of cities all over America, especially sports-crazed ones like Pittsburgh.  For the most part, however, the impact is considered harmless.
But is it?
An April 2014 study by the Pew Research Center reflects how Americans feel as a whole about gambling as a moral issue. Twenty-four percent of the United States say that gambling is morally unacceptable, while 25 percent say the opposite.  Interestingly, the only other country that has a higher percentage for acceptability than unacceptability is France.
Clearly, there is a problem here.
There are five casinos surrounding Pittsburgh, most notably Rivers Casino.  Gambling is an easily accessible activity, which is part of what makes it so dangerous.
It's a tough problem to combat.  Gambling is really a psychological problem.  "Problem Gambling," according to the National Council on Problem Gambling, is an addiction.  It is associated with restlessness or irritability at the conclusion of gambling, "chasing" losses, and essentially losing control of self-conscious decisions.
A gambling addiction is tough to beat, just like any other addiction.  So instead of beating it, why not stop it before it even starts?
Area middle schools have put this way of thinking into action with The Allegheny Math Partnership's Middle School Probability/Computer Exploration Fair.
Avonworth, North Hills, Mars Area, Meadville, Riverside, Hampton, North Allegheny and Allegheny Valley middle schools have teamed up to give their students a taste of the gambling world with the fair.  And that taste isn't always sweet.
Math teachers and advanced placement statistics students designed games that involved probability, chance, and a little bit of luck for the students to take part in.  Each was given a certain amount of fake money at the beginning of the day to use on the games.
At the end of the day, the students with the most money remaining were the ones that limited their gambling.
"Gambling's not for me.  I never win," a 13-year-old student told the Pittsburgh Post-Gazette.
Schools across America are following suit by raising general awareness for gambling through activities as simple as essay and poster contests.
Teaching the dangers of gambling early is crucial.  Most states have an age requirement in place to keep minors from gambling in various forms.  However, a few, including Alabama, Mississippi, Nevada, North Dakota, Utah, and Wyoming, have no minimum age.
Extracurricular activities that teach about gambling addiction are a viable option, but should be furthered.  Curricula should incorporate awareness so that the battle against gambling addiction can be won before it even begins.
The odds are in a parent's or educator's favor if they can convince young people when they are still young that gambling can be a significant long term problem. It demands our attention.