Isenberg's Big Night Leads Montour Over Mars in High School Hockey
Max Rickard, Moon News Cloud Contributor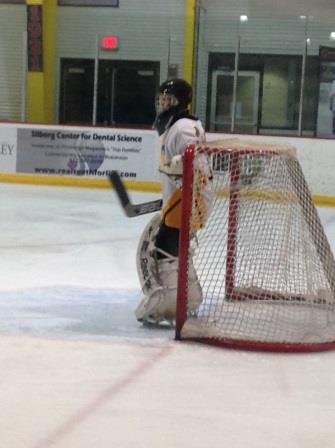 Anthony Isenberg had three goals to lead Montour to a 7-3 victory over Mars. The game was played Feb. 28.
Isenberg's initial tallies came even strength at 10:48 into the first period to give Montour a 3-1 lead and at 7:27 into the second to make the score 5-1.
Montour's' power play excelled, going two for five with Isenberg finishing his hat trick with a power play goal 10:06 into the third period.
Montour finished with 45 shots on goal. "We didn't play very well defensively," said Mars assistant coach Tom Day, "When you play against only ten guys and give up 45 shots, you start to wonder what is wrong on the defensive side of things."
All but two Montour skaters got points including Matthew Tracy and Nicholas Sauer, who each finished with three assists; Ryan Eisel, who racked up one goal and two assists; Tyler Klein, who tallied one goal and one assist; and Nathan Dankis and Mason Lutz, who also grabbed one goal each.
"Our offense has been clicking recently. We have been scoring a bunch of goals this season and a lot of them have come rapidly," said Montour coach Steve Tauriello. "We've played a few games where we have hit over ten goals so that goes to show the firepower that we can bring to each game."
Mars was led by forward William Scurci, who finished with a power play goal and one assist. The other scorers for Mars included Michael Sforza and Jared Taylor, with one tally each. Other players who recorded assists for Mars were Kyle Kaufman, Zachary Gareis, Donald Pucciarelli, and Jacob Hulbert.
Montour finished the regular season at 10-4-2, while Mars wrapped up the regular season at 5-10-1.