Kip's Ice Cream Is Ready for the Upcoming Warmer and Longer Days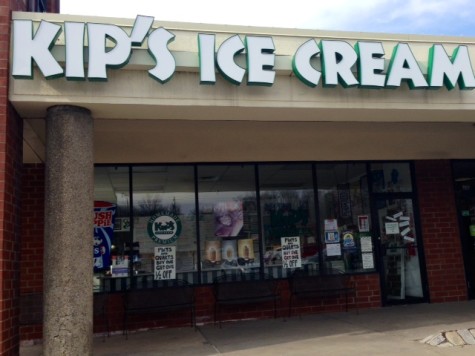 By Angelique Arenas, Moon News Cloud Contributor
Kip's Ice Cream shop, in the Thorn Run Shopping Plaza, serves an array of ice cream and frozen yogurt.
Anthony Lambardo used to work at Kip's. He remembers his time there fondly. "The best thing about working for Kip's was being around ice cream all the time! It keeps you hopeful for warmer weather. Even when you step outside and it's technically "spring" but you're still wearing winter jackets. It keeps you thinking of spring nights with your friends."
Whether you're looking for a milkshake, frozen yogurt, or a low-calorie treat, Kip's is a family-friendly shop loaded with wonderful sweets  with dog-themed names. One example is the Chubby Puppy, which has vanilla ice cream, rainbow sprinkles, and chocolate chips. Other fun names include Maltese Turtle and Basset Mounds.
Speaking of dogs, Kip's Ice Cream even welcomes dogs. They get a scoop of vanilla ice cream, which will also incorporate a small dog bone.
Emily Bickerstaff said, "Sometimes I wonder who likes Kip's more, my niece Bella or my dog Cody."