Obama continues post-SOTU tour at U.S. Steel
President Barack Obama came to West Mifflin on Wednesday with one theme in mind:  Making sure hard work pays off.  And what better place to send that message than at the U.S. Steel Irvin Plant?
"You just don't come to the steel city without coming to U.S. Steel," the president said.
Mario Longhi, President and Chief Executive Officer of U.S. Steel, said the president's visit sent an important message to the industry.
"By his presence here, he reinforces the importance of the steel American manufacturing industries, and the need to ensure that innovative industries such as ours not only survive, but thrive," he said.
Throughout his speech, President Obama touched on many of the ideas mentioned in the previous night's State of the Union Address, but altered it to fit the aforementioned theme.
He listed his "Opportunity Agenda," which consists of four steps:  Creating more jobs, particularly in manufacturing; training for those jobs; guaranteeing an education for all Americans; and making sure the hard work put into that agenda pays off.
Obama also noted his plan to "give America a raise" by increasing the minimum wage as well as creating equal wages for men and women.
The high point of the speech came towards the conclusion.  "MyRA," a new savings plan designed to aid in Americans' retirement benefits and planning, was the principal item the president wanted to discuss.
"If you've worked hard all your life," the president said, "You deserve a secure retirement."
In addition to talking about "My RA," President Obama signed a presidential memorandum at a small desk on stage to set the wheels in motion for the savings plan.
Along with "My RA," the president took the opportunity to promote the Affordable Care Act and encourage all those present as well as those not inside the plant to register for it.
"I am determined to work with all of you, and citizens all across this country, on the defining projects of our generation and that is to restore opportunity for everyone who is willing to work hard and take responsibility in this country," he noted.
Brad Miller, a pipe fitter at U.S. Steel appreciated the speech, but is hoping for something more.
"Words.  A lot of words.  But it's action, you know?" he explained.  "I can understand after the speech what he wants to do.  Try and reinforce the work ethic of the American people."
Another employee, David Morgan, sees direct benefit from the president of the United States making an appearance at U.S. Steel Irvin.
"It puts a light on us and come contract time, hopefully things come out to be better for us," he said.
Morgan also agrees with Miller's request for action.
"It was great, as long as he holds true to it," said the union representative and 13-year worker.  "There's a lot of people who have lost jobs in the coal mining industry and the power plants that got shut down.
"So if he can replace their jobs, that'd be great."
President Obama continued his four-state tour on Thursday at General Electric's Waukesha Gas Engines in Wisconsin and McGavock High School in Tennessee.
About the Writer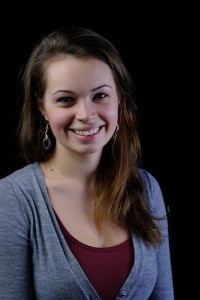 Haley Sawyer, Assistant Sports Editor
Haley is a junior communication major with a concentration in journalism.  She is involved in both print and broadcast journalism at the Academic Media...