OPINION – PA Drunk Driving: When to draw the line
Although the Pittsburgh area has a relatively low DUI conviction rate, Moon Township has a surprisingly high DUI percentage.
According to the Pennsylvania Uniform Reporting Crime Agency, Allegheny County has a 3.79% DUI rate per 1,000 people. That rate is lower than 68% of the counties within the state, and especially low considering the city of Pittsburgh is located inside the county.
Moon Township totaled 129 total DUI convictions in 2013 according to Moon police records, marking 5% of the county's alcohol related offenses alone.
The rates of Moon were considerably higher than its neighboring townships, Robinson and Sewickley.
There might be an argument that a large portion of those instances are due to Robert Morris University being located within the jurisdiction, but when is enough actually enough?
RMU can't be solely to blame for these numbers. There are approximately eight bars located in the Moon Township area. They all serve alcohol until 2 a.m., another factor that plays into the high numbers of DUI within Moon.
Moon Township police aren't backing down either. Although they are concerned with the high amount of DUI convictions per year, each instance warrants a hefty fine, large enough that it can contribute to the department's budget.  Is the money more important, or are people's lives being at risk the sole reason Moon police are cracking down?
The question begs to be asked.
Drunk driving will never go away. People everywhere will continue to make poor decisions pertaining to driving under the influence. The question that remains to be seen is does Moon Township have a legitimate problem on its hands, or is this just a trend that is growing everywhere?
About the Writer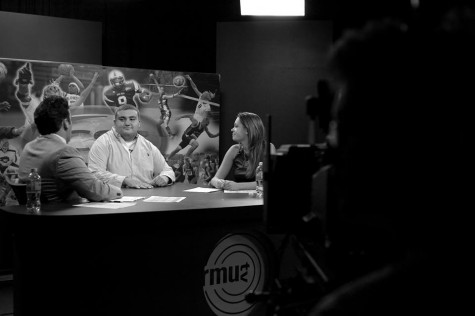 Chris Mueller, Sports Reporter
Chris is a junior Communications major at RMU with an applied concentration in journalism. He is Sports Editor for RMU Sentry Media.  As current Sports...