Pittsburgh Sure Loves Its Sports
By Kyra Mayo, Moon News Cloud Contributor
People who live in the city of Pittsburgh or its many suburbs eat, sleep and breathe sports. They take sports seriously, enough to jump from bridges into the rivers below. Pittsburgh is known for a wide fan base as well as the proud display of black and gold at any given sporting event.
The support and pride is not just limited to the city as it spreads nearly all across the state of Pennsylvania and trickles into smaller surrounding communities.
"I was in Arizona last summer and there was an entire bar dedicated just to Pittsburgh sports teams. It felt like I was right back at home," said Sewickley resident Chelsea Heirendt.
"It's nice to know that the support doesn't just stop once you leave downtown," Heirendt said.
The Pirates and Penguins are right now giving their fans plenty to worry about. The baseball team is five games under .500 while the hockey team is struggling against Columbus in the playoffs. But that doesn't mean enthusiasm for either is dwindling.
Fans unable to get tickets to the Penguins home games at Consol Energy Center are able to watch the game and join in the excitement at the big screen outside.
"I really think being at the big screen is more fun than being inside. There's just so much energy," said Coraopolis resident Mark Richards.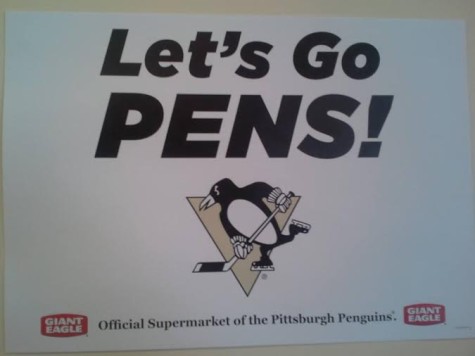 The Pirates offer different events at the stadium such as Free Shirt Friday, and tickets are reasonably priced. The Pirates also offer discounts for those serving in the military and their families. And then there is that bandwagon, resulting from last year's 94 wins in the regular season and a spot in the playoffs.
"I think a lot of people are bandwagon fans and when they do bad again they'll all leave. But if it works for now then why not? I love going to games just because they're fun and it's something to do," Heirendt said.
"Baseball and hockey are fun and all, but I am most definitely ready for some football. I'm a die hard," said Ambridge resident Rachel Turner.
The Steelers begin their training camp at Saint Vincent College in late July, giving Pittsburgh sports fan a short reprieve before pumping them up once more for football season to kick off early September.