Robinson Native Publishes New Novel
By Haley Sawyer, Moon News Cloud Contributor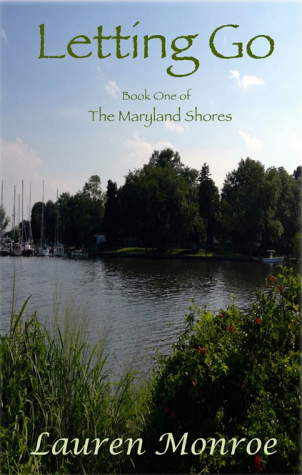 When the average person thinks about published authors, very few think of Robinson Township.  Loriann Hoff Oberlin, or better known by her pen name "Lauren Monroe," defies this way of thinking.
Oberlin, who lists Montour High School as her alma mater, has had multiple books published, one even done in conjunction with Rep. Tim Murphy.  However, her most recent novel "Letting Go" is her first work of fiction.
"[It was] kind of a creative itch, per se, but something had me revisit the manuscript that I had started back in Pennsylvania 20 years ago," said Oberlin.  "I don't think I had the confidence back then, the life experience.  There were pieces of it that I really liked.  But the characters needed to be more developed.  The plot needed to be developed."
Graduate school at Johns Hopkins University and completing clinical hours prevented her from working on the novel.  Eight years passed and the Westminster graduate decided to take another crack at it.
"When I wrote it, I showed it to a few friends back then and then quite frankly, I put it in a drawer.  And I didn't pull it out of that drawer until 2013," she said.
"I pulled it back out and revised it majorly and I probably took me about 10 months to do it."
The contemporary women's novel follows protagonist Maren Mitchell, a woman mourning the loss of her husband.  Mitchell develops new found love with a surgeon and is confronted with a battle between her personal and romantic lives.  The author notes that the location of the plot has changed along with her own location. Currently, Oberlin resides in Maryland.
"The heroine is a woman who was widowed young, in her early 30s, and she becomes very anxious because she lost her footing in life," explained Oberlin.  "I set the book in 2002, which is the year after the 9-11 attack, and here in Maryland we felt it sort of more, being outside the nation's capital and near the Pentagon site.  There was some other regional tension in 2002, so that was a reason for me to take that time frame as a backdrop for this character to be kind of tense as well."
Also unlike previous books she has penned, Oberlin decided to take the independent route and avoid going through a company to get her work published.  After taking a class at a local community college and putting in some extra effort, "Letting Go" was officially electronically published.
"All of my other books have been published the traditional way, where you go to the publisher," she said.  "Nobody gives you an advance at the starting gate unless you're a known author.
"I wasn't a known author with fiction, and so many people have been jumping on the bandwagon of e-publishing that I decided that I wanted to try it."
Like many other Pittsburgh natives, the author can't forget about her roots.  The surname of her pen name is even drawn from Monroeville.  Montour High School is where she got her first taste of writing.
"I wrote a paper, and it was about the president.  We had to each pick a president.  My father had a friend that was a secretary; she offered to type my paper.  In the midst of her typing my paper, she said, 'boy, you really write well, have you ever considered a career in journalism?'"
From there, she decided to pursue a career in journalism.  Later, her career took a turn and she returned to school for more education to become a licensed counselor and eventually to open her own counseling center.  But Oberlin couldn't escape writing.
"Letting Go" is available on iBook, Kindle, and Nook.  Paperback copies can also be purchased from Amazon.com.