"Out of the Furnace," film has Western PA roots
Hollywood has returned to the city of Pittsburgh and so has Batman. Well, at least the actor who portrayed Batman
From the Batman Trilogy, Christian Bale, returned to Western Pennsylvania to star in a new film titled, "Out of the Furnace." Forest Whitaker, Woody Harrelson, Casey Affleck, Zoe Saldana, Sam Shepherd, and Willem Dafoe will along star in the film. A thriller film that took a year to shoot was directed by Scott Cooper and will premiere October 4, 2013.
While a majority of the film was shot here in Western Pennsylvania and mainly in the Braddock area, additional scenes were shot throughout the local Rust Belt Region. The local Rust Belt Region covers parts of Western Ohio and  Western Pennsylvania. The Rust Belt name comes from areas that were once booming with Steel Mills and are currently or were economically depressed.
A local historic landmark will also be making an appearance in the film. The Carrie Blast Furnace site, one of the last structural reminders of the once gigantic Homestead Steel Works, will make numerous appearances. According to the Pittsburgh Business Times, the Carrie Blast Furnace site was originally being used for inspiration and a couple scenes, but interest in the site grew.
About the Writer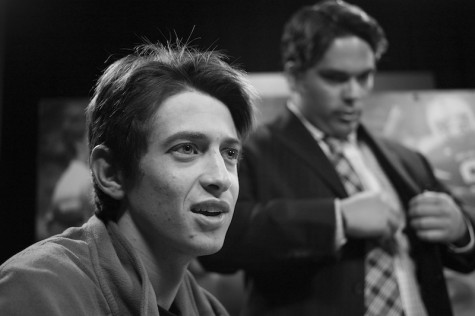 Mike Funyak, Staff Reporter
A Senior Business major with a concentration in Management at Robert Morris University, Mike is a Staff Writer and Blogger for "The Sentry."

In...