Annual airport auction makes a return
The Pittsburgh International Airport is hosting the annual public auction.
Licensed auctioneer Joe R. Pyle will conduct the auction at 10 a.m. on Saturday, Oct. 23.
Fifteen abandoned vehicles, used Airport Authority vehicles, around 1000 pieces of jewelry, including silver and gold options and 500 electronic items will be auctioned off. Other items include a Snowblast snow blower from 1987, an Oshkosh crash truck from 2002, a portable toilet seat and a fire truck.
Boxes of items that had been left in lost and found for over a month were donated to charitable organizations in the area. Clothing was put into more than 35 boxes and given to the nonprofit Circles of Greater Pittsburgh. Forgotten prescription glasses were donated to the Lions Club. Proceeds from items sold that did not belong to the airport will be donated to the ACAA Charitable Foundation.
Payments can be done with cash, card or check. On all purchases, there is a 15 percent fee to cover costs. For people who pay with cash or check, the fee will only be 10 percent. All payments have to be made in full, including tax and fees. Items must be picked up within 7 days from the sale date.
"The auction draws a crowd from all over the tri-state area, with 229 bidders in attendance last year," Elise Gomez, Customer Relations Manager of the airport, said.
Unlike last year, anyone interested in coming to the auction can attend in person. For those who wish to attend online, that is still an option. Having both options will allow people to show up safely with the COVID-19 pandemic.
After arriving at the airport, employees will direct attendees to parking. For more information, visit the airport's Twitter or Pyle's website.
About the Writer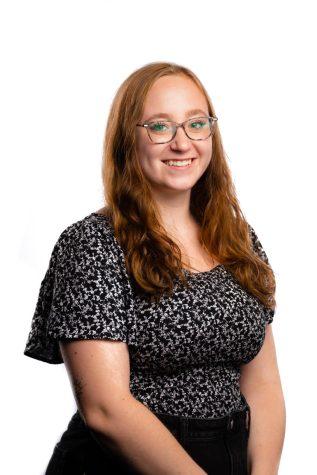 Evelyn Luthringer, Head Social Media Director
Evelyn is a senior marketing major with certificates in logistics and entrepreneurship from Erie Pa.  For Sentry Media she enjoys taking photos and running...