Billy the Kid and the Regulators rock RMU
On Saturday night, blues band Billy the Kid and the Regulators, who placed third in the International Blues Festival in Memphis, Tennessee, performed live at Robert Morris University inside the cafeteria located in the Nicholson center.
The event, which went from 8-11 p.m., was produced and put on by RMU Radio and included live audio broadcast, with interviews of band members and hosts of various RMU Radio shows.
The concert featured a bone marrow drive in memory of the late Rex Crawley, a professor and Associate Dean of the School of Communications and Information Systems, who lost his battle with Non-Hodgkin's Lymphoma.
Five people signed up to see if they were matches and could give their bone marrow.
The show had three sets, with a 45 minute intermission after the first, which featured their set list from Memphis. The second and third included some of the band's new content, as well as covers of classics, such as "Ain't No Sunshine" by Bill Withers, and "Folsom Prison Blues" by Johnny Cash.
RMU's Department Head of the School of Communications and Information Systems, Dr. Heather Pinson, added in her talents in the latter sets of the concert by playing her electric violin.
Normally lit up and silent at night, the cafeteria was transformed with dim lighting and had rearranged seating to resemble a blues house.
The audience of over 120 people was moved to dancing, hollering and clapping at any time throughout the show. The band also enjoyed the chance to play on campus.
"I'm glad we had such a nice crowd and that people were into it," said bass guitarist Arnold Stagger. "That's what we do; we try to make people feel good."
Lead singer and guitarist Billy Evanochko also enjoyed the show, at times standing on chairs in the audience and playing his guitar behind his back.
"We love Bobby Mo. We love it here," said Evanochko. "I could do this every day. I love you guys up here. This is fun, I can't wait to come back and do it again."
About the Writer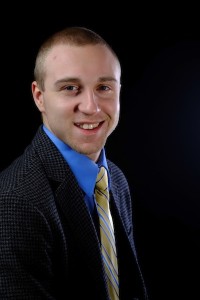 Vince Russo, Assistant News Editor
Vince Russo, a freshman communications major with a focus in journalism, is the Assistant News Editor of the Sentry, RMU's student-run newspaper, where...