Career Expo reigns in over 100 employers
On Oct. 1, 2013 from 12 until 4 p.m. the Career Expo was held in the Charles L. Sewall Center, open to all students from freshman to seniors at Robert Morris University. The Career Expo is an event that gives students a chance to find internships for their aspiring major or even obtain a job.
The expo occurs twice a year; once in the fall, usually during the first week of October, and then again in the spring. The reason for this is during different seasons only certain companies are hiring. For example, the fall expo primarily focuses on business and marketing, though it does have many other opportunities.
Each expo has a simple set up, similar to what freshmen might think of when they think of College Fairs the have attended in the past. The preparations for the expo begin in the summer by reaching out to employers that are around the area or recommended. This step is spearheaded by Sheila Broman, who is the internship coordinator at Robert Morris University. The advisers of the event also ensured that there are employers for just about every major that RMU offers so that everyone can find something at the expo.
This fall expo had roughly 103 employers that came to offer internship and jobs to hopeful students looking to get some experience before or after they graduate from college.  Many of the employers that attended the career expo were opened to students of all majors, allowing a more diverse choice in who they accept for these jobs and giving chances to every student that attends.
There were a number of different opportunities at the fair, such as the Commonwealth of PA, Pittsburgh Public Schools, BNY Mellon and many more. One representative from PLS Logistics, a third party logistics company, was attending the Expo and explained a bit about what they did. Amanda Sedley, the PLS Logistics representative, described their job as being "the middle man", reaching out to different prospects to join their team from all over.
Another company that was attending was the University of Pittsburgh Medical Center (UPMC) and were sponsoring their summer associates program. They were represented by Meghan Flick and Sammi Soriano, who explained the program as being interested in filling in some spots for marketing, human resources, and the IT division. UPMC was even looking to recruit for some full time opportunities such as the IT division. Depending on the major they said they would be willing to hire.
During the expo, student comments could be heard all around. Many students felt they were making a lot of connections. A feeling of hope was also present for potential employment or internships.
If a student wants more information on the next career expo in the spring or even gain additional information on the fall expo, they are advised to visit the internship coordinator or Career Center and begin the next step to becoming even more involved in their major.
About the Contributors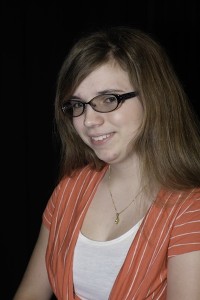 Mylana Churilla, Staff Writer
My name is Mylana Churilla and I am a communications major, with a focus in Media Journalism. My hobbies include reading, writing randomly, and just relax...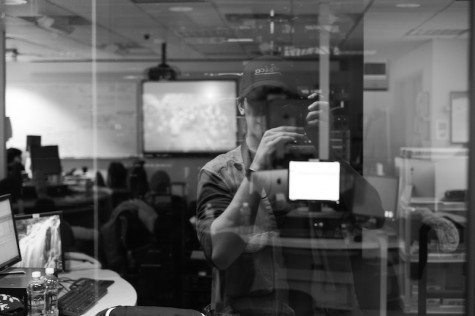 Paul Wintruba, Contributor
Paul is a junior photography major, and is a photographer for RMU Sentry Media.