Catholic Campus Ministry growing in numbers
Over the last few school years, RMU Catholic Campus Ministry has seen great growth. Catholic Campus Minister Gary Slifkey, who is in his fifth year at Robert Morris, has seen the numbers grow from about five students to over 40.
"I came that April before I started and it was a small crowd, but I saw the potential and from there we have grown. This year we are averaging in the 70's for Sunday night mass," said Slifkey.
Slifkey also explained that the other services and events that RMU Catholic Campus Ministry offers has grown as well. Other services the organization offers include men and women's group, Newman Club, volunteer opportunities, and service retreats.
"I think young people enjoy energy and community, so the numbers build themselves" said Slifkey,
Sifkey is also the President of the Ministry Association at RMU and believes the entire faith community is growing at RMU. He explains that the organization has brought more ministers and more faith involved programs to campus.
The future of the Catholic Campus Ministry at RMU is bright. The group of students have reached out to one other to bring an excellent faith community together at RMU. Slifkey said that faith can play an important part in people's life and that he is impressed with the steady increase in participation in Catholic Campus Ministry.
"This is a ministry that students are responding to and we keep on trying to make it better with more socials, community builders, and opportunities for service," said Slifkey.
College is a time for students to leave their comfort zone and attempt to figure out what the future holds. It is a time when students also educate themselves and learn more about those around them. It is a difficult stage in life and as it appears, a large number of students are turning to their faith on campus.
Catholic Campus Ministry exists to bring the RMU students, faculty, staff and the surrounding community together in service, fellowship, and pray.
About the Contributor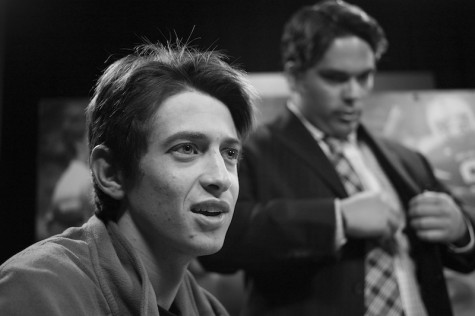 Mike Funyak, Staff Reporter
A Senior Business major with a concentration in Management at Robert Morris University, Mike is a Staff Writer and Blogger for "The Sentry."

In...