Dell'Omo not yet finished at RMU
The Sentry's exclusive interview with President Gregory Dell'Omo
Robert Morris University announced today that President Gregory Dell'Omo has accepted presidency at Rider University in New Jersey and will be starting starting Aug. 1, 2015. Dell'Omo will continue to serve as president the rest of the academic school year.
Dell'Omo will be the seventh president of Rider University and is looking forward to the opportunity at Rider, but says leaving Robert Morris is bittersweet because he thought his career would end at RMU.
With this move, Dell'Omo and his wife Polly will be moving back 'home,' by being close to where the two grew up.  They will also be closer to family.
Falling together quickly, Dell'Omo was contacted by Rider's Presidential Search Committee in late October and was offered to be considered as president. With personal family issues arising recently, he said this played a large role in considering and eventually taking the position. Dell'Omo said going beyond the personal issues, he always believed that he could do another presidency in his career.
"I always felt that there might be another presidency in me and my career, given my age, my health, and energy level still…what I learned at Robert Morris University and what we've built at Robert Morris University and the kinds of experience we've had here, I thought that maybe I could transfer that to another University," said Dell'Omo.
Dell'Omo said that Rider University has been on a growth, profile wise and which he hopes to build upon to add more to their growth.
During his time at RMU, Dell'Omo has been a leader in the university's growth: the building of new schools, Think Tank, creating a polling institute and most recently the groundbreaking of the new School of Nursing and Health Sciences, but said he could not have done this without his team.
"I'm probably most proud of is having a very strong team around me, from faculty all the way to the senior management folks that manage the university with me," said Dell'Omo.
With a new Strategic Plan set in place, Dell'Omo has hopes that the new president will consider the plan, along with using it or portions of it, believing that it is a formula for RMU to provide students and growth to the university. Dell'Omo said that he believes that the potential of RMU is unlimited and that he is looking forward to seeing where it heads in the future.
"One of the things that made me excited when I first got here and to this day ten years later, is that there is such a yearning and eagerness to continue to excel and get better, and better," said Dell'Omo.
Even though he begins his presidency at Rider in August, Dell'Omo has no intention of falling into a lame duck situation during the rest of his time at RMU.
"Yes I'm leaving, and yes there's going to be change, and we're working to transition, but we'll steam ahead, we're going forward. We have a lot of things on our agenda to get done and we're working very hard to get it done, so I'm not looking to miss a beat," said Dell'Omo. "I just want to keep on going as fast as we can and try to accomplish as much as I possibly can by the time I leave."
With Dell'Omo leaving, there will be many ways for students to remember him.
"I always jokingly said that I'll be known as the president that brought sidewalks and staircases to this campus because a lot of presidents when they leave a university or retire get a building named after them, but I'll be happy with sidewalks and staircases instead," said Dell'Omo.
Dell'Omo said he always had the hopes to make this a place where students wanted to be, because something he tells students is that they are only undergraduates once and that it is a very unique experience for students to create ideas and grow as a person.
"When I leave here, to say that he made the university feel like it has a soul, it really has helped us grow as people," said Dell'Omo about how he hopes to be remembered by RMU and students.
About the Writer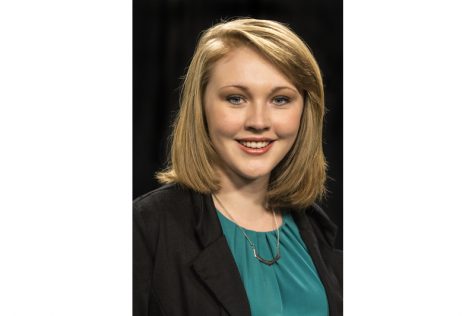 Hannah Smith, Social Media Manager
Hannah is a senior communication major with a concentration in journalism, who serves as the social media manager of RMU Sentry Media. She previously...