Dining dollars to expire at end of semester
By now, most students are aware of the laminated papers that display what balance they should be at for their specific meal plans. While some students choose to ignore these suggested balances, it is actually a very important thing to pay attention to.
Why? Unlike rollover minutes on cell phones, RMU meal plan dollars do not roll over to the next semester, so any unused money on one's account is lost at the end of the semester.
Once students complete their first semester here at Robert Morris, they have the option to choose a different meal plan. If one finds he or she still has a lot of money left, he or she can switch to one of the lower plans at the end of each new semester. The only meal plans that are off limits are the Revere Plan, which is only available to upperclassmen living in the apartments, and the Commuter Plan, which is only available to commuters.
For those wishing to switch their meal plan, the amount for each plan is as follows: Revolutionary Plan is $2,895 per semester, Patriot Plan is $2,110 per semester, Jefferson Plan is $1,910 per semester, Liberty Plan is $1,635 per semester, Revere Plan is $1,370 per semester and the Commuter Plan is $250 per semester.
The Liberty Plan was added just for the 2011-2012 year based on students who wanted another meal plan option that was lower and not off limits.
If you are a student who eats out more than you do on campus, there are still a few options left for you this semester on your current meal plan.
Bulk order forms are available at Romo's that allow you to order boxes of many of the popular items at Romo's in bulk.
 A second charitable way to use those unused dining dollars is by looking to see if anyone is having a food drive on campus and you can donate non-perishable goods and other times that way as well.
Most students on campus, including sophomore Amanda Cagle, do not like the fact that their money does not transfer over to the next semester.
"I really hate how my money does not 'roll over' to the next semester. I would rather it go over to the next semester, so I am not losing money that I never even used in the first place," said Cagle.
"I think they should definitely change this as soon as possible, it's really annoying knowing that if I don't use it it's gone for good," added junior Kayla Henry.
About the Writer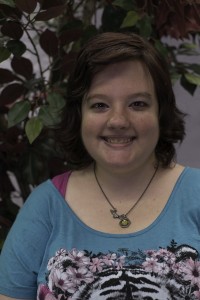 Alyssa Bishop, Staff Member
Alyssa is majoring in Graphic Design and minoring in English. She is the Advertising Manager for "The Sentry." She is also a contributing writer for Lifestyles...