Dr. Purohit accepts CDIO position
In an e-mail announcement that came from President Gregory Dell'Omo shortly after noon on Mar. 25, the RMU community was informed that Dr. Yasmin Purohit has accepted the offer for the position of Chief Diversity and Inclusion Officer (CDIO) in Dell'Omo's cabinet.
"Dr. Purohit's appointment to the CDIO position reflects RMU's commitment to proactively shape its diversity and inclusion efforts," said Dell'Omo in the e-mail.
RMU's Council on Institutional Equity had recommended the creation of the CDIO position guided by the late Dr. Rex Crawley. Since the recommendation, they have created the Office of Diversity, Inclusion and Equity among other steps of implementation.
Dr. Purhoit has been the interim CDIO since June 1, 2013 as well as being the Title IX coordinator at the university. According to the e-mail, the positions will be combined within her newly formed office.
"Dr. Purohit's diversity and inclusion projects and initiatives over the past 10 months, combined with her academic expertise, qualifications, and research focus on human resource management and diversity issues have prepared her for spearheading a full diversity and inclusion movement at RMU. " said Dell'Omo.
Her duties will include chairing RMU's Inclusion Council to create and put into action the university's Diversity and Inclusion Strategic Plan (DISP). She will also serve as RMU's Title IX Coordinator, which reinforces the university's focus on making RMU a safe learning environment for all members of the community. This includes the responsibility for overseeing compliance with Title IX, working with administrators who carry out Title IX investigations, and compliance-related responsibilities and reporting.
Dr. Purohit joined RMU in 2006 as an assistant professor of human resources management.
About the Writer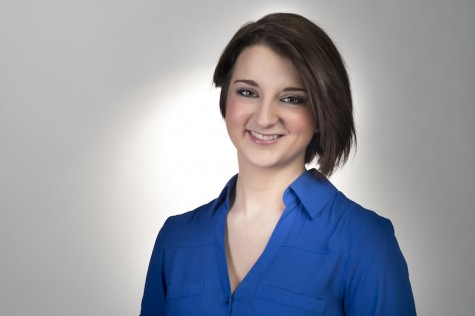 Leah Fleischel, Social Media Editor
A junior communications major with a concentration in journalism and a focus in media studies, Leah is the Editor-in-Chief of RMU Sentry Media. She is...