Dr. Rex Crawley loses battle with cancer
It's not every day that you meet someone like Dr. Rex Crawley.  With his bright smile, colorful bow ties, and amazing outlook on life, it was near impossible not to be a happier person while in his presence.
It's with great sorrow that RMU Sentry Media must report on the passing of Dr. Crawley after RMU President Gregory Dell'Omo issued a bereavement notice earlier today that read:
"Dear Members of the RMU Community,
It is with deep sadness that I must inform you of the passing of a dear friend and colleague of Robert Morris University, Dr. Rex Crawley.  With his wife Daria by his side, Rex passed away peacefully this morning at Shadyside Hospital after dealing with complications from his battle with non-Hodgkin's lymphoma.
As Professor of Communication, Rex served in many important roles at RMU, most recently as the Endowed Chair and Executive Director of the Uzuri Think Tank. Through his leadership of the Black Male Leadership Development Institute, Rex had a profound and lasting impact on hundreds of young men throughout the Pittsburgh region — just one example of his exemplary service to the larger community.
Rex's wife Daria also serves among our faculty as an Associate Professor of Management. Together Rex and Daria have two sons, Xavier and Vaughn.
Rex will be missed greatly as he was such an integral part of the RMU family. As we all reflect on his passing and begin to grieve and mourn his loss, counselors are available on campus for anyone who wants to talk. The Counseling Center is located on the second floor of the Nicholson Center in Room 259 or can be reached by calling (412) 397-5900.
Please join me in extending our deepest and heartfelt sympathy to Daria, the two boys and the entire Crawley family during this most difficult time and remember them in your thoughts and prayers. As funeral arrangements are made and details become available, I will pass them along to you.
Sincerely,
Gregory G. Dell'Omo, Ph. D.
President"
RMU Sentry Media is working on a special tribute to Dr. Crawley's life and legacy and is encouraging everyone to please submit a personal photo with or of Dr. Crawley along with a message about him or to his family and friends during this most difficult time.  If interested, please submit all content to [email protected] by Sunday, December 1 at 5 p.m.
About the Contributors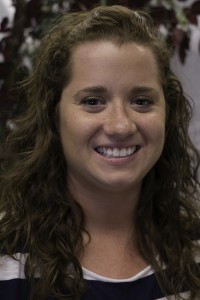 Brooke Smith, Editor-in-Chief
A senior journalism major at Robert Morris University, Brooke serves as the Editor-in-Chief and a staff writer for RMU's student-run newspaper, "The...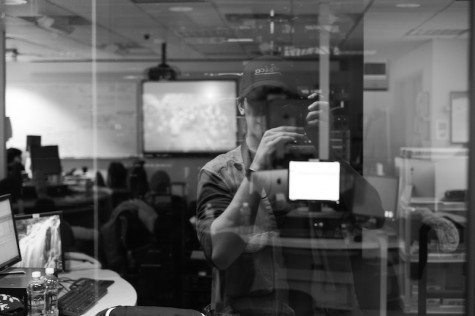 Paul Wintruba, Contributor
Paul is a junior photography major, and is a photographer for RMU Sentry Media.