Duquesne football player dead after jumping from building
A Duquesne University football player is dead after jumping from a 16-story window.
Marquis Brown jumped from a window when police were investigating a disturbance.
Pittsburgh Police are investigating the incident that occurred at approximately 10:31 p.m. on Thursday.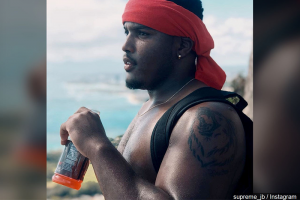 According to authorities, police were dispatched to on-campus residence hall Brottier Hall in the 700 block of Forbes Avenue for a disturbance. While police were on scene, Brown jumped from the window.
"The Duquesne University community is deeply saddened by the tragedy," said the university in a statement.
Brown was transported from the scene to UPMC Mercy hospital where he later died. Officials say that they don't believe that foul play is involved.
"University staff are continuing to assist in every way possible," said the university.
A memorial service for Brown is scheduled for Sunday evening.
"A memorial service is being planned for Sunday evening on campus," said the university. "Details of the service will be shared when plans are finalized."
Officials encourage anyone with information regarding this incident to call Pittsburgh Police at 412-323-7800.