Ed McGregor receives Allegheny County Lucchino Award
Allegheny County just announced that the Frank J. Lucchino Distinguished Service Award has been presented to the Fiscal Manager of the Allegheny County Office of the Medical Examiner, Edward McGregor. The award is given to an employee or group who has had an impact on the community through their model work and actions.
The announcement was made by County Executive Rich Fitzgerald and County Manager William D. McKain CPA who were excited to present McGregor with the award.
"Ed is a classic example of a humble public servant who does his job well, each and every day, and never seeks recognition," McKain said. "His work has been greatly impactful on this county and he serves as a positive example of our dedicated employees who are mindful that they serve the public and take on that great responsibility in everything they do."
McGregor has been a county employee since 1983. He began his work in the office of Controller Frank J. Lucchino. In 2009, McGregor started working with the Allegheny County Office of the Medical Examiner (ACOME) in fiscal management. During his time, McGregor helped apply for and manage grants for the office, was a part of the internal Executive Management Team, and sat on multiple interview panels for ACOME.
McGregor was not told of the award and was surprised at the Courthouse by county executives, fellow employees and family members who presented him with a county proclamation, a glass paperweight of the Courthouse and a plaque.
About the Contributor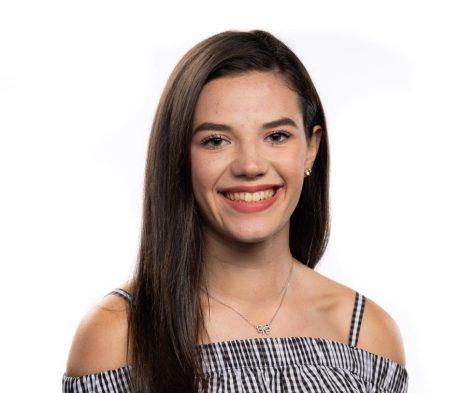 Grace Hampton, Contributor
Grace is a freshman Business major from Pittsburgh.