English department professor Dr. Stephen Arch no longer RMU employee
Jonathan Potts, senior director of public relations at Robert Morris University, confirmed last Friday that English department adjunct professor Dr. Stephen Arch is no longer an RMU employee.
Arch had taught at RMU as an adjunct professor since 2001, according to his profile on rmu.edu.
Prior to Potts' confirmation, there were a series of e-mails sent to the students in his Introduction to Ethics (PHIL2000) course from the Interim-Department Head of the English Department, Dr. Diane Todd-Bucci, and the Dean of the School of Communications and Information Systems, Dr. Barbara Levine, that were obtained by RMU Sentry Media.
The first e-mail was sent from Todd-Bucci on Wednesday, April 24 at 10:35 p.m., stating that Arch's 8 a.m. class was cancelled the following morning and went on to simply say, "Mr. Arch is unable to return for the remainder of the semester."
The e-mail also clarified that final assignments should be forwarded to Todd-Bucci and assured students that there will be a method of determining their final grades by finals week.
Another e-mail was sent at 11:32 p.m. on Wednesday, April 24 to clarify that contrary to an earlier e-mail sent by Arch, the 8 a.m. class was cancelled and students were to send their final work to Todd-Bucci. To validate this, Levine was copied on the e-mail.
At 5:08 a.m. on Thursday, April 25, Todd-Bucci wrote to the students of Arch's  Introduction to Ethics class saying, "I should clarify that Mr. Arch is no longer employed by RMU, so you should avoid further contact with him."
That same morning at 7:23 a.m. Levine wrote, "This is to confirm that Professor Arch is no longer with Robert Morris University. Dr. Todd-Bucci will be in touch with you about how to complete the course."
Arch's dismissal came as a surprise to many of his students.
A source used by many students to gauge how personable a professor is and his/her style of teaching is the website www.ratemyprofessors.com. Even the most affable of teachers typically have a poor review or two since these posts are from students with varying opinions, but this was not true in Arch's case. Out of 36 ratings, all rated him as a "good quality" professor, and he had an average overall quality score of 4.7 out of 5.
"Arch really does amaze me. All of my friends kept telling me to take him as an ethics professor. They were right. He makes us think more than I have thought about things in class in a long time. I think he is the best. Thanks, Robert Morris," read a post from a student in his Introduction to Ethics class this semester that was published on Feb. 12, 2013.
"Probably the best professor you'll ever have at RMU. Class act; is on a personal level with EVERYONE and is the kindest professor you'll EVER have," read another post from his Introduction to Ethics class that was published on April 18, 2012.
"He really cares about his students and always offers encouraging words on your paper/speeches. RMU should be proud of the great professor they have in Arch!" read part of a post that was published on April 23, 2012 from his Public Speaking and Persuasion class (COSK2220).
There was much speculation around campus late last week about what measures had to be taken and what actually happened leading up to and during the process of Arch's dismissal.
"There was an incident that occurred, and it was mitigated by the university. At this point, we're over and done with it," said Director of Public Safety Randy Mink.
"We as the police department just did the minimal basics we had to do [when a faculty member is dismissed]. There was nothing out of the ordinary," Mink concluded.
University officials could not comment on the exact reason behind Arch's dismissal due to university policy and it being a personnel matter.
About the Writer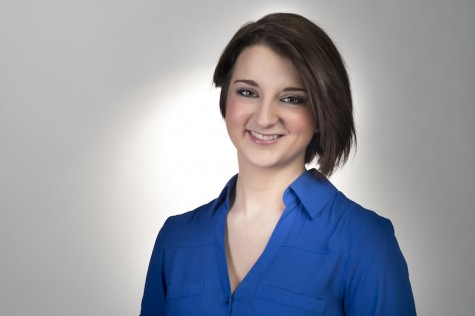 Leah Fleischel, Social Media Editor
A junior communications major with a concentration in journalism and a focus in media studies, Leah is the Editor-in-Chief of RMU Sentry Media. She is...