Global Get Togethers offer great chance for connection
Robert Morris University has been increasing its global presence, both by bringing in students from different cultures and sending students of its own around the world. In honor of this, starting in February on each first Thursday of the month there has been a Global Get Together, and this semester's kickoff is was held on Sept. 5 at 2:30 p.m.
All members of the campus community were invited to gather at the Wheatley Cafe to relax, enjoy refreshments, and talk with various students, faculty, and staff from around the United States and the world.
"When students from different groups are brought together suddenly conversational will start flowing and the students become increasingly enthusiastic after people get over the first point of conversation. This type of interaction really starts to create a global community." said Helena Vanhala, Director of the Center of Global Engagement.
Domestic students are more involved with integrating international students into the RMU campus community than ever thanks to the new Global Ambassador program. This provides the ambassadors with an extra chance to touch base with their international students.
"A plus of this meeting being regular for us is so we as ambassadors can meet with our international students. Sometimes it is hard to get a hold of the students because they are so busy adjusting and creating their new life, but it's a great opportunity to get to know them better." said Brandon Lucot, a Global Ambassador for new international students.
The first get together was specially sponsored by the School of Nursing and Health Sciences, who presented a Chinese-themed menu to kick of their Spring 2014 course that includes a trip to China. On the menu were vegetarian egg rolls, Chinese deviled eggs, Chinese firecrackers, Asian lettuce cups with ground turkey and green apples, teriyaki beef sate, Chinese almond cookies, and more.
All five schools are included and will sponsor an event throughout the semester.
The Global Get Togethers are growing in popularity, and it is the hopes of the Office of Global Engagement that this trend will only continue because of how valuable these encounters can be.
"It's all about have an integrated campus that values diversity with a global perspective." said Vanhala.
About the Writer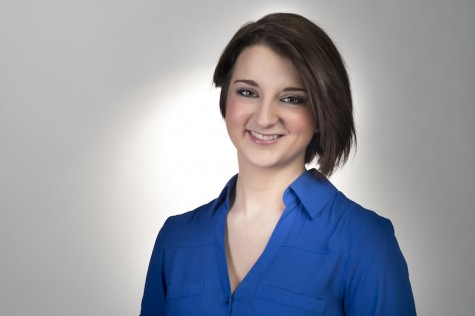 Leah Fleischel, Social Media Editor
A junior communications major with a concentration in journalism and a focus in media studies, Leah is the Editor-in-Chief of RMU Sentry Media. She is...