Haircut-A-Thon a big success for RMU Band
Robert Morris University band students recently hosted their first Haircut-A-Thon to benefit the Marco Giovengo Muscular Dystrophy Summer Camp Fund. Marco Giovengo was a member of the RMU band who passed away and now has a summer camp fund in his honor to help children go to the Muscular Dystrophy camp.
There were suggested donations set at $10 per service and two for $15. The services that were offered were haircuts, mini-manicures, mini facials and eyebrow shaping.
For the Haircut-A-Thon being held for the first time, Robert Morris students not only took advantage of the opportunity for some pampering, but helped support this charitable cause.
"The response first of all just from the students here at Robert Morris has been fantastic," said Denise Merico, Supervisor of North Hills Beauty Academy.  "They have really enjoyed it and they like the fact that were raising money for a really good organization."
Merico lost count after just 25 haircuts, but projected that they offered services to over 100 Robert Morris students just half way through the event.
Nicole Barrett, supervisor and educational coordinator of South Hills Beauty Academy, hopes to make this a yearly event and predicts the student turn out will increase by many more.
"I think when you have a good turn out and everyone is happy, we haven't had any problems, everyone has been happy and I think when word gets out, the turn out will grow."
The North and South Hills Beauty Academy senior stylists and faculty donated their time and supplies for the event. The beauty academies also do many other events in support of various organizations.
For anyone wanting services, South Hills Beauty Academy is located at 3269 West Liberty Ave, while North Hills Beauty Academy can be found at 813 West View Park Drive.
About the Writer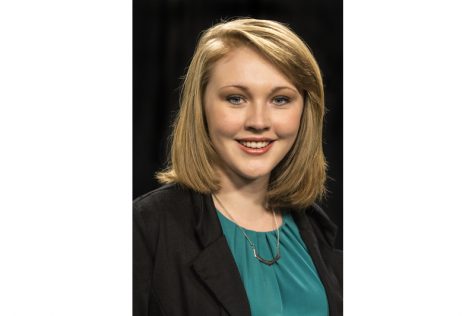 Hannah Smith, Social Media Manager
Hannah is a senior communication major with a concentration in journalism, who serves as the social media manager of RMU Sentry Media. She previously...