Haunted Grand Midway Hotel opens as Airbnb
In September of 2001, the 130-year-old, haunted Grand Midway Hotel was bought by Blair Murphy for $11,000. Now, that hotel is being turned into an Airbnb.
Although it needed things like windows and walls fixed, the hotel now has 32 rooms, with two open for Airbnb and more to come. At first, the hotel was only open to Murphy and those who requested to stay for a while.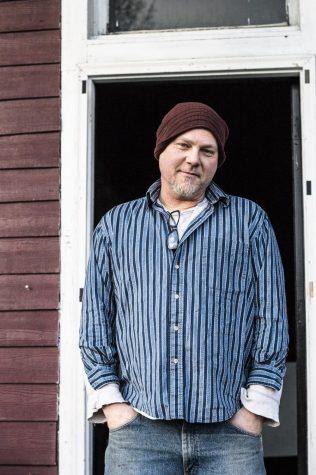 "We've opened up occasionally for lacky events and fun projects, but the first step was just clearing it. The first week or so I slept here, it was creepy," said Murphy. "I didn't know why … because I was raised in a funeral home so nothing bothers me like that."
Murphy bought the hotel with another couple who became his partners. The hotel was not open to the public. Now, Murphy is constructing rooms to turn into Airbnbs. So far, two rooms, the Vampire Suite and the Travelers Suite are open. The Monkey Suite is the next one that will open to the public.
"Now that we're on Airbnb, because I got so many requests, I don't know what's going to happen. I'm real new to it," said Murphy.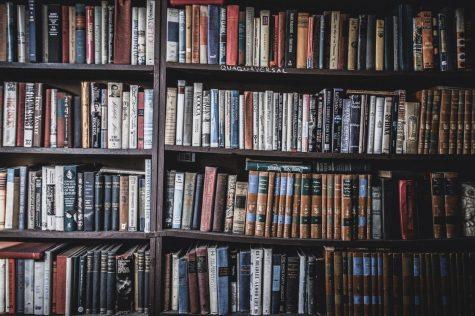 Murphy lives in the hotel by himself. He has allowed people who know him or are suggested to him to spend time there to get a way and work on projects. Now, he is allowing guests to come stay in specialized rooms.
"It's pretty much been an artist retreat since we've bought it," said Murphy. "We just started throwing dinner parties, costume dinner parties and wacky private parties, and then a whole bunch of people from Pittsburgh … discovered us and they were using it as like a resort to escape to. And it just blew up from there. A lot of artists accumulating around and all."
The Grand Midway Hotel gained a lot of attention for its famous ghost stories. Murphy said that while the whole place is haunted, two rooms are said to have a lot of activity, but it was not always that way.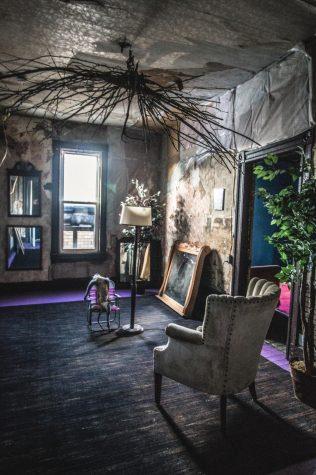 "For years this place had creepy stuff, not like terrifying, but just like weird stuff. Like you could be in a room and say something might happen like something falls over as if it seems like its answering you," said Murphy. "And then it just stopped. And for about two years the place was, there was nothing … and I thought maybe haunted houses dry up. Then one day, it just all kicked back in."
Everything started again after Murphy and friends were playing Ouija with a Ouija Board. Not only did it cause paranormal activity, but it also inspired a record-breaking idea to paint a Ouija Board on the roof of the hotel.
"For a decade we were like, 'One day we're going to paint something big on this roof,' and it never occurred to us," said Murphy. "Then, finally, I don't know how the idea popped up. I think we were playing Ouija and the idea presented itself."
More stories like the "Squidlana" and dead residents have presented themselves to Murphy over the years.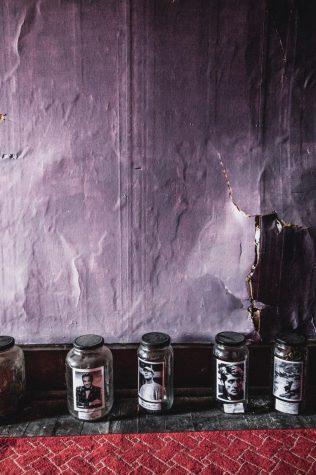 "We heard this screaming and she came running down the hall, and she was talking about thumbs grabbing her and she said that something scuttled across the room and grabbed her arm," said Murphy in a story about the girl who named the ghost "Squidlana."
He also recalls the strangest thing to happen while owning the building. A guest at the time was so frightened that the police were called.
"There was a girl who started screaming on the third floor, we were outside at a barbecue and everyone is always spooking each other here so we just laughed," said Murphy. "But then the screaming went on and on. So everyone ran upstairs to the third floor, and she was on the floor. She just lost all control of her body, and she was out of it, screaming. She said later that she had touched the lamp and she had zapped her finger … then she turned and said she saw a little dead child screaming at her."
While the Grand Midway Hotel has many trap doors and secret rooms, Murphy feels safe and secure in his home.
"I don't worry about any items. Like, I think if you're really solid in your convictions with God, nothing can hurt you anyways," said Murphy. "That's just the way I live in this building. But other people have come here and they're kind of susceptible to stuff. But I don't worry anything like that and I try to live like that as an example."
Many antique items have been donated to the hotel, and dirt from graves lines the hallways. Two attractions for visitors are the Guinness Book of World Records World's Largest Tarot Card and the World's Largest Ouija Board. The hotel will be going for a third record of World's Largest Gathering of Wizards.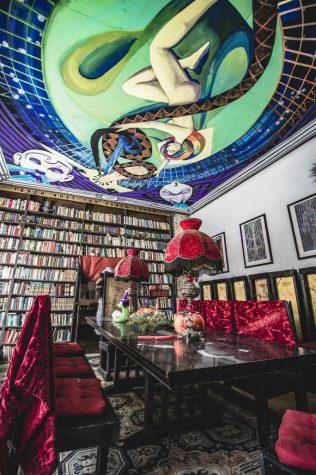 "The place is constantly in motion. So if you live here, you end up getting involved in projects," said Murphy.
For more information on the Grand Midway Hotel and how to stay there, visit airbnb.com/grandmidwayhotel.