Homecoming 2012 Preview
During Homecoming 2012, plenty of activities will be taking place for students and their families, along with alumni, to take part in.
Starting on Friday, Sept. 28, a few events will take place throughout the day for students.
For students majoring in or interested in Sports Management, the ninth Annual Sport Management Student Career Conference will take place from 8:30 a.m. to 5 p.m. in the Sewall Center.
There will also be a chance for those in the Actuarial Science field to head over to Yorktown Hall from 12:30 to 3:30 p.m. to interact with different actuarial employers for the tenth annual Actuarial Career Day.
The homecoming festivities launch into full swing with the student dance from 9 p.m. to midnight on Friday at the Sewall Center gym.
Tickets are free for RMU students, and they are allowed to bring guests to the event. Students must present their Freedom Card and guests must bring a photo I.D. to receive a ticket. Dress attire is semi-formal for the evening.
As for the Homecoming Court, the first round of voting will take place online this year on Sept. 19 and 20, according to Maureen Keefer, assistant dean of students. Those with the most votes will move on to the next round, which will take place on Sept. 26 and 27. Those votes will be placed using traditional ballots in the Nicholson Center from 11 a.m. to 1 p.m. on Sept. 26 and from 4 to 6 p.m. on Sept. 27.
"The Homecoming Court, plus the King and Queen, will be announced at the Homecoming dance and then again at the football game on Saturday," said Keefer.
That evening there will also be a women's ice hockey game starting at 7:30 p.m. at the RMU Island Sports Center.
The celebration continues on Saturday at Tailgate Alley starting at 3 p.m. with music from the RMU Jam Blues Marching Band and RMU Radio.
The School of Education and Social Sciences will also be sponsoring the painting of children's t-shirts. At 4 p.m., Antz Marching, a Dave Matthews tribute band featuring RMU's associate professor Heather Pinson on violin, will be performing.
For many like junior Heather Basilone, the main event – the football game – is their favorite part.
"My favorite part of Homecoming weekend is definitely the football game!" said Basilone. "Cheering for our Colonials under the lights is such a great feeling."
At 6 p.m., the Colonials will kick off against the Lafayette Leopards for their second home game of the season.
Tickets are $7 for adults and $3 for children and seniors. Students that present their Freedom Card will get free admission.
Closing the festivities for the weekend will be a post-game fireworks show.
About the Writer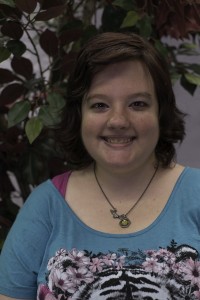 Alyssa Bishop, Staff Member
Alyssa is majoring in Graphic Design and minoring in English. She is the Advertising Manager for "The Sentry." She is also a contributing writer for Lifestyles...