Lee Schmidt named Pittsburgh Public Safety Director
Pittsburgh Mayor Ed Gainey has announced Lee Schmidt as the Director of Public Safety for the city.
In a statement from the office of the mayor, they describe Schmidt for the positIon based on his work over the last two years during the pandemic.
"Lee Schmidt brings a tremendous range of experience across decades of public service, as well as a deep commitment to creating greater safety, accountability, and equity to our Department of Public Safety," said Mayor Gainey. "From our earliest conversations to the most recent collapse of the Fern Hollow Bridge, I've been impressed with Lee's competence, compassion, and the respect he commands from the people he works with. I'm also proud to be nominating a director whose own background in emergency services is that of a paramedic."
Schmidt has many years of experience as he has been working in public safety since 1996. They believe his experience will help the office of the mayor as Gainey begins his first term.
"Prior to his time with the City, Schmidt began his Public Safety career with West Deer EMS in Cheswick, PA in 1996 as a volunteer EMT, before becoming a full-time paid paramedic and crew chief, eventually rising to Director/Chief of the agency. Schmidt holds multiple public safety and emergency management certifications and has completed various county and state-level health and safety training programs. He graduated from Point Park University with a BA in Public Administration with a concentration in public safety/emergency services. He also holds an Associate Degree in CIT/IT Support and Network Administration."
About the Writer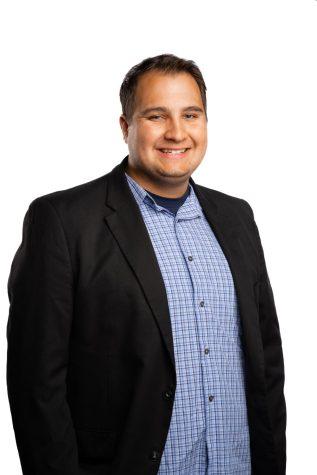 Colby Sherwin, Editor in Chief
Colby Sherwin is a senior News and Sports Communication Major from Harrison City Pa, He is the Editor in Chief for RMU Sentry Media. Colby can be found...