Local student raises money to deliver supplies to Puerto Rico
Rosana Guernica is a junior at Carnegie Mellon University from Puerto Rico who has raised money in order to fly supplies to Puerto Rico after Hurricane Maria hit earlier this year.
After discovering that some families had been using private charters to escape the island, Guernica decided to use a private charter to deliver supplies. She has flown to Puerto Rico three different times, bringing thousands of pounds of medical supplies and bringing people back to the United States who are in need of immediate medical attention that isn't available on the island.
"I had heard of a few families who had evacuated and I asked how because I knew the commercial airports weren't working," said Guernica. "They told me they hired a private charter and so that's when I got the idea to start crowdfunding money in order to evacuate people who needed proper and immediate medical attention, and that's how I got started."
On Nov. 12, she held a fundraiser at Revel + Roost in order to raise money for her fourth flight to Puerto Rico. Her fourth trip, which she hopes begins on Nov. 18, will be on a 150-passenger plane with 28,000 pounds of medical supplies to be delivered to areas that have not received supplies yet.
"When Hurricane Maria first hit, we were expecting a hurricane of massive proportions that would cause a lot of physical damage, and that's what we were all worried about. A couple days after, we weren't worried about the physical damage, we were worried about the humanitarian crisis the island was experiencing," said Guernica. "So, like, ten days after, there were all these fundraisers that goes to the government and there is all these food drives and relief aid drives that's being collected, but I knew it wasn't reaching the island because nobody could reach the island."
She raised all of the money through ticket sales, and half of the money was made from a cash bar. All of the money will help pay for the plane trip. The medical supplies will be donated by Global Links, a non-profit medical relief company in Pittsburgh.
"We load these planes by ourselves and unload these planes by ourselves, and I'm going to hand them to team leaders and physicians from a non-profit in Puerto Rico," said Guernica. "They are, from the airport, going straight to four key areas that have yet to receive aid, Vieques, Orocovis, Barranquitas and Ciales, in order to set up medical clinics."
The fundraiser was attended by others who worked in relief efforts and with Guernica. During the event, they discussed the next steps to take in Puerto Rico.
"Up until now, I've just been involved in short-term relief, trying to keep people from dying, trying to get physicians the medications they need to give people who are too sick to leave the island," said Guernica. "I'm meeting people here tonight who have been involved in relief in many of other ways just like I have, very grassroots, very hands-on, and together we are trying to come up with a way to have a meaningful long-term impact."
About the Contributors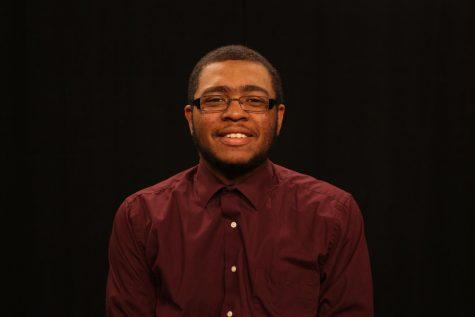 Malyk Johnson, Contributor
Malyk Johnson is a sophomore journalism major. He is the assistant news manager at RMU Sentry media and the program director for RMU Radio. He grew up...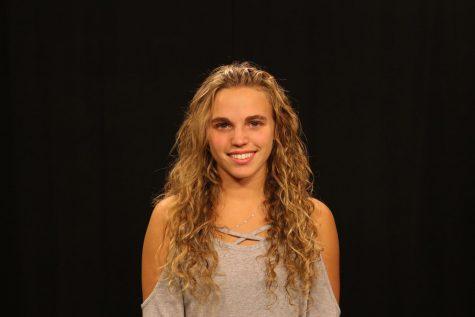 Megan Shandel, Multimedia Editor
Megan is majoring is in Media Arts with a concentration in Graphic Design and a minor in Photography.