Moon Twp. approves zoning, conditional use application for Yorktown Hall
Hang on for a minute...we're trying to find some more stories you might like.
Robert Morris University can now officially move forward with its plans to transform the former Holiday Inn on University Boulevard into a dormitory after the Moon Township Board of Supervisors voted 4-0 in July to approve the university's zoning and conditional use applications.
RMU's Dean of Students, John Michalenko, explained that the process to fully transform the former hotel into Yorktown Hall was a two-part process.
"There were really two approvals we were going for. One was for it to be a residence hall and one was for multi-purpose uses, as opposed to being a hotel," said Michalenko.
Moon Township Supervisor Marvin Eicher explained that the hotel sat on a commercial district, which did not permit dormitories. Therefore, the zoning amendment that the township approved established an overlay district that includes Yorktown Hall and 11 adjacent properties.
With these approvals, several terms and conditions were agreed upon between the university and township for the betterment of the whole community, said Michalenko and Eicher.
"The issues that were first and foremost for both the university and the township had to do with safety. It had to do with students walking along University Boulevard. It had to do with making that turn in and out of Yorktown," said Michalenko.
Michalenko explained that the university presented historical engineering data and police reports from the roadway in front of Yorktown Hall. The data collected showed that only five traffic accidents had happened in front of the former hotel over an eight-year period with only one being attributed to someone pulling out of the former hotel's entrance.
As a result of these findings, Michalenko said the township requested a traffic study be done in the area and RMU President Gregory Dell'Omo agreed to do so.
In the case of student safety getting to and from campus, Michalenko said the university has added a third shuttle to its rotation this semester. Additionally, the shuttles will run much more frequently throughout the weekdays during classes.
The cost of running those three shuttles is $500,000 annually, according to Michalenko.
A new stop may also be added to the shuttles rotations coming from Yorktown. Michalenko said the university and township are discussing a stop near the Moon Township Volunteer Department in order to give students access to the stores located in that area, which include Kmart and Kuhn's.
Another issue for the township was the lack of a left turn signal onto campus; an issue Michalenko said has been on the university's agenda for well over eight years.
"It's bureaucratic in many ways because it's a state road and yet it's the township and it's Robert Morris. There's a lot that goes into that, so it's just taken a very long time," said Michalenko.
However, Michalenko said plans to get the turning lane established will begin this semester.
Eicher said the only real concerns residents living near Yorktown Hall expressed came from the residential community behind the former hotel on Rosemont Drive.
Residents were concerned about traffic coming into their community from Yorktown Hall and noise. Eicher said the university agreed to keep the 50 feet buffer between the residential community and dormitory, prohibiting any additional traffic traveling through the community.
Eicher said in general, Moon Township residents raised few questions and were satisfied with the university official's answers.
The final major component of the conditions agreed upon was a $230,000 donation from the university in lieu of the taxes the township is losing from a hotel being taken off the tax rolls, according to Michalenko. The donation amount is the equivalent of 10 years of taxes and will be paid out over the course of three years.
Despite having no plan B if the approval was not given, Michalenko said the university was confident and optimistic going in with the matter of small details needing to be worked out.
"No, (we had no backup plan). We were optimistic though that we were going to come to an agreement and have a good relationship with the township. We were pretty confident that we were going to come to an agreement. It's just the details that needed to be worked out, quite honestly," said Michalenko.
Michalenko and Eicher said they feel the agreement reached between the university and township was fair and for the betterment of both.
"I believe we went away with a hand shake and agreed to work together in the future. It was just a matter of us sitting down and working out those differences and that's what we did with the university," said Eicher.
With the public hearing being stretched out over two meetings, Michalenko said work at Yorktown is behind schedule, but said all the new amenities, including a new café and fitness center, will be open the first week of October.

About the Contributors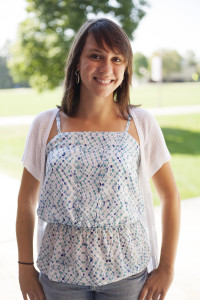 Andrea Zanaglio, Staff Writer
A senior journalism major at Robert Morris University, Andrea serves as a staff member this semester, writing and producing packages for all aspects of...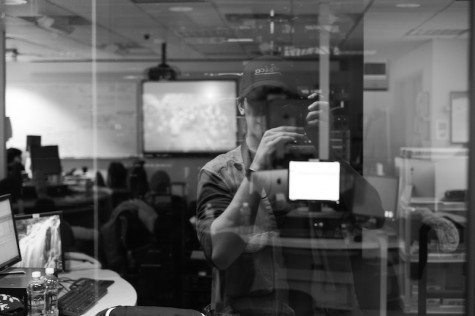 Paul Wintruba, Contributor
Paul is a junior photography major, and is a photographer for RMU Sentry Media.