More than spare change: RMU students organize artsy fundraiser for Haiti citizens
A group of Robert Morris students are planning an event to benefit citizens of Haiti, but it consists of much more than simply collecting spare change in a jar.
"Happening for Haiti" is set to take place on Wednesday, April 24 at 7 p.m. in Massey Hall on the RMU campus, with tickets set at $5 for students and $10 for the general public. All funds raised will go directly to benefit tent cities of Haiti, specifically to help feed over 3,400 children of the country.
"Going to Haiti for three weeks has really changed my life forever," event organizer and senior communication major Cameron Chadwick said. "I was able to meet and care for the people that live in the tent cities. These people wake up every day not knowing if they will eat food that day."
The event in late April will house live performances by local musicians, including RMU student Jasmine Tate, and RMU alum Frank Vieira. Artwork designed by RMU's Media Arts department will also be available for auction to guests.
The fundraiser is associated with Cross to Light, an organization dedicated to missionary work in countries such as Haiti. The Robert Morris University Association of Musicians will also play a role in bringing the project together.
The mission of "Happening for Haiti" is to raise awareness of the current living conditions of Haitians, and the amount of aid that is necessary to help feed native children.
"This situation has inspired me and my wife to tell their story and figure out how to include Robert Morris University help our brothers and sisters in Haiti," Chadwick said. "The people of Haiti need our help and we have the resources to feed them and care for them."
For more information on the event, or how you can get involved, contact Cameron Chadwick at [email protected]
About the Writer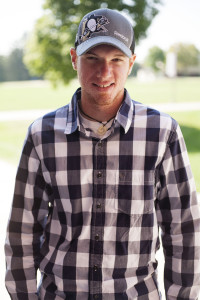 Brooks Bratten, Staff Writer
Brooks is a senior communication major with a concentration in sports journalism. He is currently the lead anchor on RMU-TV's Colonial SportsCenter (CSC),...