New website for renters targets college students
With the arrival of DoNotRent.com, prospective renters have tools at their fingertips they never had before. The site gives the power to the user, allowing them to rate and review apartments.
It's like a ratemyprofessor.com, except for apartments.
The website, founded by Mark Winsor, David Blumm and Mike Cerny, the last of which has a background in commercial and residential real estate valuations and brokerage. It is also inspired by Cerny, who had his own nightmare experience with a rental and wanted to give others a user friendly site to judge apartments to help others make better informed decisions. After looking at the competition online, they came up with DoNotRent.com
The user friendly mantra is the calling card for the site, allowing people to hear the opinions of other just like them.
The site also has data that allows the user to see how far the living space is from important places, such as schools, shops and restaurants.
Users can also share their reviews easily on Facebook, Twitter and other social media platforms. It is intended to get the user the most info on rent locations as possible.
The upcoming plan is to update mobile site to increase the simplicity of usage and to create eventually an app.
An incentives based program will then be implemented, giving users the ability to gain points for the reviews and sharing they do on the site that can be used for certain prizes that are yet to be determined.
Cerny wanted to make sure that users knew that the review site was for "both sides of the spectrum" as he put it.
"We're not a gripe site for upset renters and we remain neutral," said Cerny in the press release. "When users visit the site and see the logo (Do Rent – thumbs up) and (Do Not Rent – thumbs down) and see positive/negative trending reviews, they understand that users are posting both good and bad reviews."
About the Writer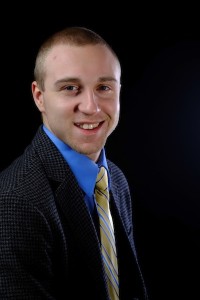 Vince Russo, Assistant News Editor
Vince Russo, a freshman communications major with a focus in journalism, is the Assistant News Editor of the Sentry, RMU's student-run newspaper, where...