Past and present of Colonial Theatre come together for Rent: In Concert
2013 marks the 10-year anniversary of the rebirth of the Robert Morris Colonial Theatre. In celebration, a special concert version of the Broadway Hit Rent: In Concert will be performed at Massey Theatre from Oct. 16 through 19 at 7:30 p.m. each night, and at 2 p.m. on Oct. 19 to allow for time for homecoming festivities. Every show that is put on by a theatre group is unique, but this showing of Rent: In Concert is special for a few additional reasons.
This is not the first time that Colonial Theatre has put on the show. Just three years ago in 2010, RMU's production of Rent was featured at the Kennedy Center American College Theater Festival. Alumni that were a part of that production will combine acting forces with current students to put on a show that is anticipated to be a repeat of the hit it was the last time it was performed at Robert Morris.
The show is advertised as being Rent: In Concert, and a few of the current student actresses explained exactly what that meant as far as what the audience can expect out of this unique show.
"While the definition of a concert version is musical numbers with minimal blocking, which is choreography and movement, with cast members standing in front of microphones. But with an intermission and other elements, the show really should be classified as a musical concert," said Victoria English, a sophomore who will be playing Joanne.
The addition of the alumni is not only something the audience can look forward to, but that the current students were excited about.
"The alumni are awesome. It's nice to work with people who are familiar with and have done the show. It really challenges my performance." said sophomore Victoria Buchtan, who will be playing the character of Mimi.
The show itself is often a favorite among theatre groups and one of the better known musicals in existence, making members of Colonial Theatre even more enthused about the performance.
"It would be an understatement to say ever since I saw Rent I became obsessed. I would have Rent nights at least once a month, and I even made t-shirts! But in all seriousness: when I found out Rent would be one of the productions for this season," said English. "I was focused on getting the role of Joanne. She is a powerful headstrong woman, and though she is less feminine than her counterpart Maureen, she holds her own as being sexy while also taking crap from no one."
"Ever since I've seen Rent, I've been dying to do it. The problems in the musical are so real and easily relatable. It's got great music and a great message." said Buchtan.
Students can obtain tickets at the office of Student Life for $5, or can pay $10 at the door to see Rent: In Concert.
About the Writer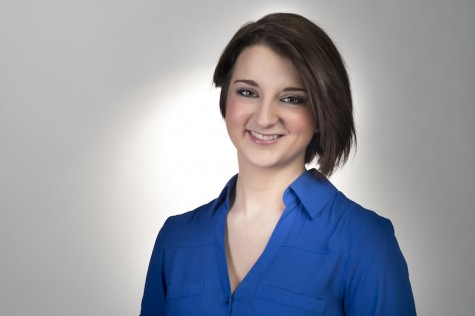 Leah Fleischel, Social Media Editor
A junior communications major with a concentration in journalism and a focus in media studies, Leah is the Editor-in-Chief of RMU Sentry Media. She is...