Pennsylvania's new Gov. Tom Wolf sworn to office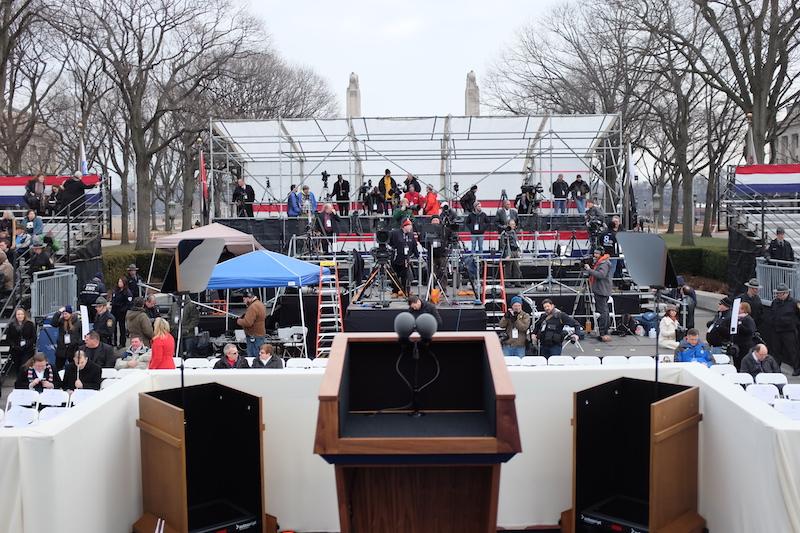 A new era begins for Pennsylvania as Democrat Tom Wolf was inaugurated as the 47th governor of Pennsylvania after defeating Republican incumbent Tom Corbett in the gubernatorial election.
The swearing-in of Lieutenant Governor Michael J. Stack III took place just after 10:30 and continued normal chamber proceedings. The then governor-elect Wolf and family joined the Senate Chamber for the swearing-in of Stack, who was sworn in by his mother, Felice Rowley Stack, a retired  judge.
The swearing-in of Wolf took place in the East Wing of the Capitol, with performances from choirs and bands before the processions of Wolf and his cabinet. Former governors, Tom Corbett, Ed Rendell, Mark Schweiker and Tom Ridge were present for the inauguration.
Rendell was first to speak, saying that inaugurals are "a time for renewal and a time for hope" and that Wolf was the embodiment of those two things.
The 35 word Oath of Office was administered by judge Penny Blackwell of York, Pa.
While protesters against fracking held signs that said "you can't drink money," other protesters from the stands were quickly escorted from the premises, with some being taken away in hand-cuffs. Wolf said in his address that he wants the protesters there today to help him develop his ideas of using Pennsylvania's resources in clean, safe, and sustainable way.
Wolf started his inauguration speech by thanking friends, family and most of all his fellow Pennsylvanians. For the people that voted for him, he thanked for getting him to this point and addressed those that didn't by saying he hopes that sometime in his four years, he can give them a chance to believe.
Wolf, a businessman from York, said, "I ran for governor because I refuse to be part of the first generation of Pennsylvanians forced to tell their children that they need to go somewhere else to succeed…I ran for governor because I believe with all my heart that we can rebuild the middle class and get this state back on track."
Refusing to believe that Pennsylvania is any less entrepreneurial and innovative than it was during our ancestors' time, Wolf said that to create opportunities, Pennsylvanians need to be bold and it needs to get started.
During his gubernatorial race, Wolf laid out a plan that he intends to follow for a fresh start for the state, "Jobs that pay, schools that teach and a government that works."
With education being one of Wolf's main priorities, he wants to make sure schools are setting children up with all the skill that they need to obtain a job in the competitive market. Believing that providing teachers with the resources they need will in turn provide the education the children need to become the future of Pennsylvania.
Wanting to get started with his new role and ideas, he asked his fellow Pennsylvania's for their help.
"I'm asking for your ideas, your passion; I'm asking for your hard work, because I know if we come together with a sense of shared purpose we can build a better future we all deserve as Pennsylvanians."
About the Writer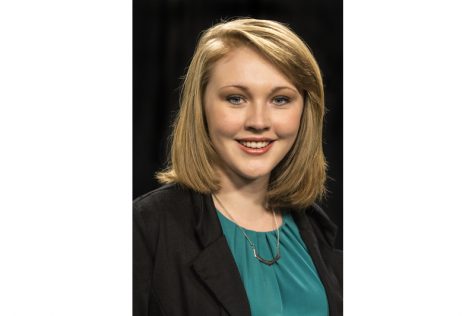 Hannah Smith, Social Media Manager
Hannah is a senior communication major with a concentration in journalism, who serves as the social media manager of RMU Sentry Media. She previously...