Phi Delta Theta wins best chapter at Biennial convention
The Phi Delta Theta fraternity at Robert Morris won the Kansas Trophy recognizing them as the most outstanding chapter at a smaller institution at the Fraternity's biennial convention that was held in Texas at the end of June.
Every two years, the Phi Delta Theta chapters from around the country gather to vote in new leadership. One voting member from every chapter is elected to go, other members and alumni can also attend. The last night of the conference a banquet is held, and awards are given.
"It was my first time at convention, it was different from any other event that I have been to with our organization like I said it's more of a celebration," said David Clawson, the president of RMU's Phi Delta Theta chapter. "It's a lot of connecting with alumni, you get to kind of see how to stay involved with the chapter when you get older."
The PA PI chapter from RMU was awarded the Kansas City trophy, which recognizes a chapter for best chapter of a smaller institution. The award considers the fraternity's service project and member GPA. RMU's Phi Delta Theta Chapter had a 3.44 GPA.
The trophy also considered money raised towards their philanthropy, the Live Like Lou Foundation and membership retention as well as other criteria.
The chapter won another trophy, the Stan Brown trophy, for their one-day service project. For the project, the members of the fraternity helped clean up a local resident's house.
"We worked with a local Moon Township resident. He suffered from hoarding-like behavior. We helped clean his house and make it a little safer for him to live in and get around," said Clawson. "We are still working with him, a couple of our brothers have probably been there two or three times since then. We have plans to keep working with him in the fall."
The fraternity chapter won other awards, including: an award for membership retention, and GPA, as well as risk management.
"In my eight years at Robert Morris University it has been my pleasure to watch the group grow to become the premier fraternity chapter at the university and quite possibly one of the top fraternity chapters in the country of any organization," said Scott Irlbacher, director of special programs and student community standards, in an email.
In total, Robert Morris's Phi Delta Theta fraternity won two trophies and seven awards at the convention.
About the Writer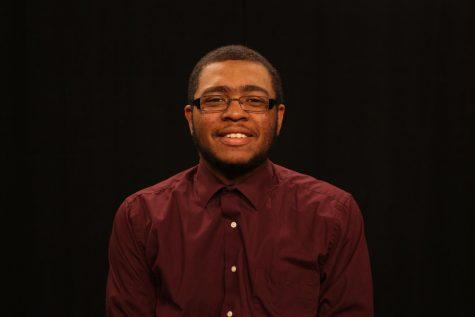 Malyk Johnson, Contributor
Malyk Johnson is a sophomore journalism major. He is the assistant news manager at RMU Sentry media and the program director for RMU Radio. He grew up...