Pittsburgh Speaker Series kicks off with George Papandreou
Former Prime Minister of Greece, George Papandreou, kicked off the Pittsburgh Speakers Series sponsored by Robert Morris University on Wednesday, Oct. 9.
Papandreou was the Prime Minister of Greece from 2009 until 2011, and during his time he led the government through one of the deepest crises it had ever experienced as a result of post-war effects. Before he was Prime Minister, he was the Foreign Minister from 1999-2004 and helped to compose the Greek-Turkish rapprochement. Additionally, he has won several different awards for his promotion of peace and democracy throughout his career.
David Jamison, J.D., Provost and Senior Vice President of Academic Affairs at Robert Morris University, gave the opening remarks and a brief background on Papandreou's accomplishments before turning the presentation over to him.
First and foremost, Papandreou addressed the recent hard times and financial crises in Greece. He stated that as Prime Minister, he had to reveal that the debt was almost triple of what it was expected to be. He then stated that he knew he had to really organize the economy, state, and use natural resources in a new way.
"Even though we had a great responsibility for our own crises, it was not something that was only Greek," Papandreou said as he went on to talk about debt and default issues around the world.
He then commented on how interdependent the various parts of the world are, ranging anywhere from climate, to social media, to financial matters.
As a result, he said major questions that should be asked in various countries are, "How are we going to let our citizens and politicians make decisions that go beyond our borders and how can we cooperate more?" This was the conclusion of the presentation before it was opened up for questions from the audience.
Jamison was the first to ask the two following questions: "What do you think a default on U.S. debt would do to the global economy and what suggestions would you have for President Obama?"
Papandreou said he would most likely agree with Obama, but the question is if everyone in the political arena would agree with him. Papandreou also greatly stressed credibility and the importance within the dollar to the global economy.
"I would say you have to be tough on those who don't want to cooperate because they are undermining their nation's own credibility," Papandreou concluded.
Jamison then served as the moderator and asked Papandreou questions the students and faculty in the audience had submitted before the presentation began. Many of the questions had to do with the current situation in the United States, but also politics across the globe.
"We as politicians need to empower the citizens to find the solution… Politicians cannot do it on their own," said Papandreou as an overarching statement to some of the questions.
The students and faculty took a lot away from the presentation, some of them with more of a personal attachment to the country of Greece than others.
"He gave everyone a chance to hear how Greece is from someone who was a leader there. It was a big honor (to meet him) and I really admire him a lot," said Artemis Spanou, a women's basketball player at RMU and native of Greece.
Other students gained perspective that will help them further down the line professionally.
"As a student with an international business minor it was awesome to have the opportunity to hear him speak. He really gave a lot of good information and insight," said Victoria Mikulan, a Robert Morris senior.
Papandreou also spoke at Heinz Hall in Pittsburgh later that same evening at 8 p.m.
The next speaker in the Pittsburgh Speakers Series will be Bill Bryson, best-selling author and humorist, on Oct. 30.
About the Contributors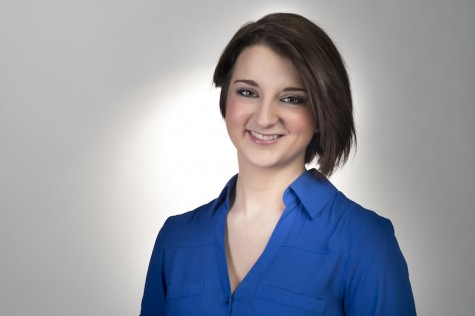 Leah Fleischel, Social Media Editor
A junior communications major with a concentration in journalism and a focus in media studies, Leah is the Editor-in-Chief of RMU Sentry Media. She is...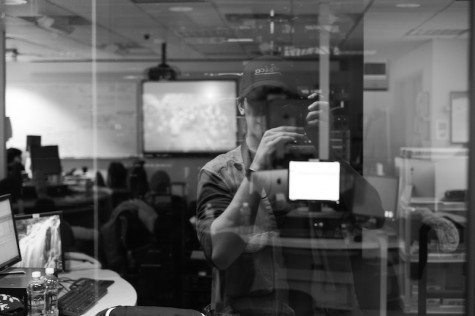 Paul Wintruba, Contributor
Paul is a junior photography major, and is a photographer for RMU Sentry Media.