Pittsburgh ranked in top 10 worst cities for traffic
Pittsburgh is the No. 7 worst city for traffic.
PITTSBURGH — Navigating through Pittsburgh can be a daunting task at times.
A new study released says that Pittsburgh is the seventh-worst city in the nation for traffic.
The study conducted by Inrix, a company that focuses on mobility analytics and connected car services, created the 2018 Global Traffic Scorecard in order to analyze traffic congestion.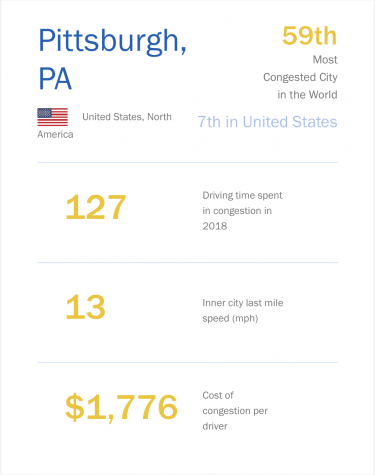 Inrix analyzed the top 60 urban areas in the country and looked at metrics such as hours lost in congestion, intercity last mile travel time, the cost of congestion per driver and more.
According to Inrix, the most congested cities in America are:
Boston, Massachusetts
Washington, D.C.
Chicago, Illinois
New York City, New York
Los Angeles, California
Inrix says that Pittsburghers lost 127 hours from driving in congestion, which is a five percent improvement from 2017 statistics.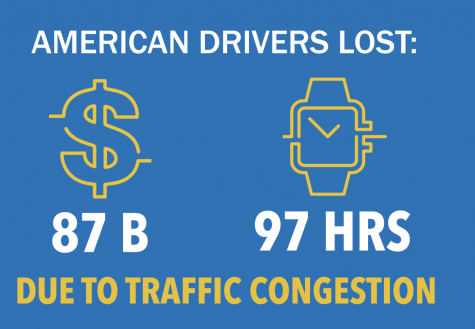 According to the study, it took people driving in Pittsburgh an average of five minutes to complete the last mile of their drive, moving at an average speed of 13 mph.
Congestion cost Pittsburgh's drivers a reported $1,776, which totals to about $1.2 billion for the entire city.
Pittsburgh also landed a top spot on the list in another category: most congested roads.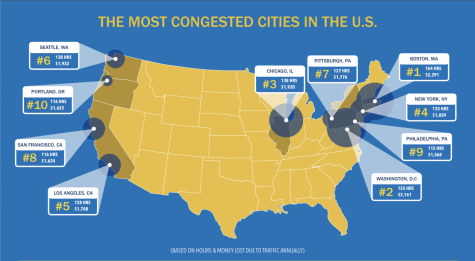 Inrix reports that I-376 from I-79 to the Pennsylvania Turnpike is the fifth-most congested road in the country. The average daily delay on the I-376 corridor is 18 minutes, which translates to 72 hours every year.
Nearby Philadelphia also made the list as the ninth-worst city for congestion.
To view the full report, visit Inrix.