Pittsburgh's annual Gingerbread House Display kicks off virtual showing
PITTSBURGH — The holiday season will officially commence with a virtual display of gingerbread houses created by local individuals, families, and groups.
"The City of Pittsburgh is proud to serve as the presenter of this popular holiday tradition, and we're excited to design a new format that allows the display to take place in 2020," said Brian Katze, Manager of the City of Pittsburgh Office of Special Events. "This year we're introducing an interactive element in the form of a People's Choice award, and we're encouraging everyone to visit the gallery and vote for their favorite entry."
The Gingerbread House Display and Competition began in 2002. It started out as a way for hotels in Downtown Pittsburgh to raise money for the Children's Hospital Free Care Fund. Since then, it has grown in popularity, expanding to PPG Place and eventually moving to the City-County building Grand Lobby in 2019.
This year's event is a partnership sponsored by the City of Pittsburgh Office of Special Events and KDKA Radio, 100.7 Star, and Y108.
The event is available entirely online and will run through January 8, 2021. Those interested can view the display at www.pittsburghpa.gov/gingerbread
About the Contributor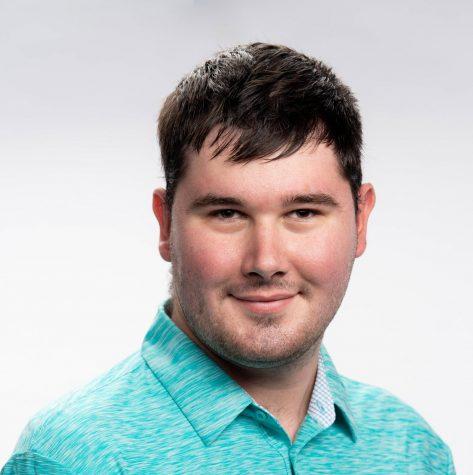 Michael Delehanty, RMU-TV General Manager
Michael Delehanty is a senior Communications major from Baldwin. Mike is a huge Penguins fan, nine times out of ten he is watching the game. He is the...