Positive vibe felt at recent RMU town hall meeting
On Sept. 12, 2013 at 9:03 am, Dr. Gregory Dell'Omo, President of Robert Morris University, began the town hall meeting with a greeting to all staff members and a recap on the last meeting in the spring. Dell'Omo and his staff covered several topics in the meeting, ranging from enrollment success to the goals they had hoped to accomplish this semester and even the next few years.
Below are some major highlights of the event:
David L. Jamison introduced the new staff members, mentioning the new Nursing Administrator Valerie Howard who has taken over this year and also stated there are 17 full time new staff members that have come to teach at RMU.
Dell'Omo explained there were 28 nominated for the academic awards and three were awarded the Academic award. The first was Terry Burns, who has been working at RMU for 13 years and is currently the advisor for academic services. The next was Marty Galosi, who has been working at RMU for 22 years and oversaw the hosting of the Frozen Four National Collegiate Hockey Championships last year. The last Dell'Omo mentioned was Linda Herbert, who has been a member of the RMU team for 20 years and is the Associate Director of admissions.
Renee Cavalovitch is the new vice president of general counsel.
There will be a loop road will soon combine Pennsylvania Avenue and Massey Way, Yorktown will have a new fitness center, Lexington Hall has new flooring and paint, and the monumental stairs have been added connecting the Nicholson Center Court yard and the upper Sewall parking lot.
Dell'Omo mentioned that he wishes to update the centers by allowing for more room for their classes and opening up new learning opportunities. He also  mentioned that he wants to tie in the community by bringing in local hospitals to use the facility.
The School for Nursing and Health Sciences will be up and running sometime next year. Dell'Omo is hopeful their major donor will soon come through with the last bit of funding they need to start up construction of the new Nursing Center.
Dell'Omo commented how well RMU has been doing compared to other schools in relation to enrollment. Dell'Omo is having his own team look into what we are doing right in the enrollment center and what we need to improve on. Some statistics his team found was 46.5% of enrolled students this year were female, compared to the 45% of previous years.
Wendy Beckemeyer took over during the meeting at 10:03 am to cover the number of enrolled students and how it stacks up to other colleges. According to Beckemeyer, RMU has a 93% placement rate, which means students obtain jobs once out of college. She says, "Other college are so tired of hearing about RMU's 93% placement rate…", and this gives a reason for students picking RMU over other private schools. "They feel that they will actually obtain a job once out of school." she continued.
Beckemeyer briefly mentioned that each year, RMU sends out 15 president scholarships and this year all 15 presidential scholars are enrolled.
Yasmin Purohit came up to the podium and spoke about the International student program. According to her, there are several reasons out of state and international students choose RMU. Some of the reasons are the quality of education,  international recognition, great career prospects, reputation, and safety of the campus.
David Majka also came to explain the strategic planning program for the year and said they are ahead of schedule in the planning process.
"My favorite thing about RMU is that, and  it's the reason why I came here, it's a University on the move. It feels that the potential is even greater than it is now." said Dell'Omo to conclude the meeting.
About the Writer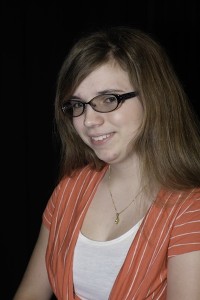 Mylana Churilla, Staff Writer
My name is Mylana Churilla and I am a communications major, with a focus in Media Journalism. My hobbies include reading, writing randomly, and just relax...