Provost reveals potential goals within framework of growing RMU
Caleb Garvy is just an incoming freshman from Johnsonburg, Pennsylvania, but one view of the lounge turned dorm in Hamilton that Garvy and three other call their home away from home suggests that he is much higher on the food chain.
Caleb and many other resident students have been assigned these spacious and makeshift rooms due to a rising number of incoming first year students over the past few years.
One could infer from this information that Robert Morris University has become a more popular choice for college bound students. But could one infer why?
It's literally all a part of the plan.
Provost David Jamison has many duties on campus, including overseeing all academic programs, making sure they grow, providing students with a very involved and comprehensive experience and education.
The path to accomplishing such goals lies within the framework of the five-year strategic plan that Provost Jamison leads in putting together.
One of the larger goals within this plan is to enhance the already growing Center for Global Engagement. This program strengthens the University's foreign connections, thus bringing students that bring with them diversity. Provost Jamison noted that programs like these "open [RMU] up to the real world."
Continuing with the students, Provost Jamison added that the boom of new buildings on campus will continue, with a brand new school for nursing and indoor recreational facilities in the works, stressing that the goal is to not only make the school more appealing to future students, but to also, as Provost Jamison describes, "make it truly feel like you're going away to college, that you don't have to go home on the weekends to do something."
This year's focus is the nursing building, and it is the hopes of Jamison and others involved that funding will be finished being pulled together soon. Until then, there is no official start date because the building has yet to be authorized for construction.
Looking even further forward, there are plans in the works to renovate the library and then focus on working on the new recreation center that is being talked about. However, Jamison explained that the main focus is first making sure each of the schools have a home on campus.
With all the growth the campus is feeling, growing pains are to be expected.
Luckily, the five year strategic plans afford annual and five year checkpoints, resulting in constant improvement in regards to how the plan is created and carried out. Every plan unearths innovative ways to map out the future of the university.
Provost Jamison explained that by focusing on tying the budget for this growth to the actual planning, will keep the planning rational.
The new plan also will endure the challenge of allowing the individual schools to get heavily involved in shaping the plan. Such planning permits more and more minds to get involved with the planning.
When asked why students, especially incoming freshmen, should be excited for the upcoming five year plan, Provost Jamison quickly responded that "the heart of this place is teaching."
Such precise planning and expansion leads to not only student growth, but reputation growth as well.
Provost Jamison expanded on the topic, declaring, "We have no plans of being a ten thousand fifteen thousand student university," though he did add that student growth is indeed expected.
With all the growing the campus is expecting, let's just hope they won't have to turn shower rooms into dorm rooms, for Caleb's sake.
About the Writer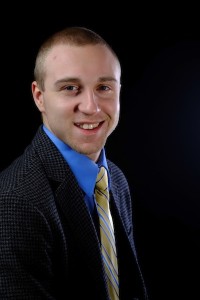 Vince Russo, Assistant News Editor
Vince Russo, a freshman communications major with a focus in journalism, is the Assistant News Editor of the Sentry, RMU's student-run newspaper, where...