PWSA adds new facility to reduce to lead levels in drinking water
New Highland Park facility to reduce lead levels in water
John Blinn, Assistant News Editor
February 19, 2019
PITTSBURGH — The Pittsburgh Water and Sewage Authority (PWSA) is working on a new facility in Highland Park with the goal of reducing lead levels in residents' drinking water.
The new facility located in the Sycamore Grove picnic area will be an orthophosphate facility. Orthophosphate is a food-grade additive that is used across the country to reduce lead levels. Located just across the street, along Reservoir Drive, is the PWSA's micro-filtration drinking water treatment plant.
"Constructing this facility and adding orthophosphate to our water system will reduce our lead levels across our water system," stated Robert Weimar, PWSA executive director. "Even though we're aggressively replacing thousand of lead lines, it will take years to replace all of them. In the immediate term, we will begin applying orthophosphate to address high lead levels by using this effective and widely accepted treatment method."
PWSA
The process to reduce lead levels by using orthophosphate works like this:
Water containing orthophosphate is sent down the pipes and through the systems.
The orthophosphate creates a coating inside the lead service lines.
The coating creates a barrier that separates the lead from the water.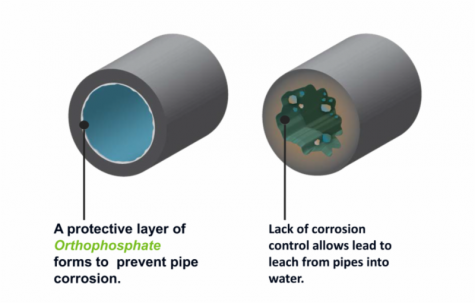 Along with being built to reduce lead levels, the PWSA also hopes that the facility will serve as an amenity to the public. The PWSA met with several other service organizations to discuss the design of the facility including. These organizations include:
Pittsburgh Parks Conservatory
City of Pittsburgh Department of Public Works
Pittsburgh Arts Commission
Highland Park Community Council
Highland Park Community Development Corporation
The Pittsburgh Arts Commission gave the approval on the design.
Sycamore Grove will be one of four of the PWSA's distribution locations to add orthophosphate to their drinking water.
During construction, one lane of Reservoir Drive will remain open with flaggers working to help direct traffic.
<iframe width="560″ height="315″ src="https://www.youtube.com/embed/Uj_SAUMcz7U" frameborder="0″ allow="accelerometer; autoplay; encrypted-media; gyroscope; picture-in-picture" allowfullscreen></iframe>
To learn more about other ongoing orthophosphate projects click, here.